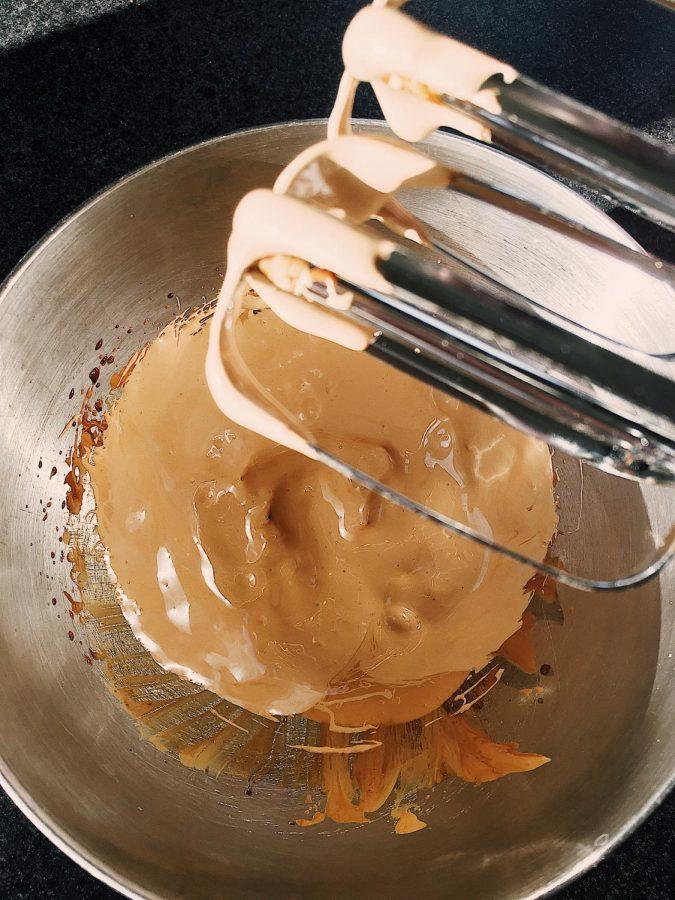 With the closing of non-essential stores, people are lacking their sugary coffee treats. But thanks to apps like TikTok a new coffee recipe has been created for people to enjoy at home. Become a quarantine barista with these three simple ingredients – instant coffee, hot water, and sugar.
Ingredients:
Instant Coffee
Hot Water
Sugar
Milk
Ice
Cup
Bowl
Whisking tool (Can be a spoon, electric mixer, whisk)
Add equal parts of instant coffee, hot water, and sugar into a bowl. Note: the starting measuring is at 1 tbsp but you can change the measuring as long as you have them all in equal parts.
Mix the three together until they create a light caramel-colored whipped texture. This may take 4 minutes with an electric mixer or 8 minutes with a whisk.
Take a cup with ice and fill it 70% full of the milk of your choice.
Spoon out the whipped coffee onto the top of the milk.
Mix the whip into the iced milk until it's evenly distributed. 
Enjoy!
All photos by Madilyn Sturges