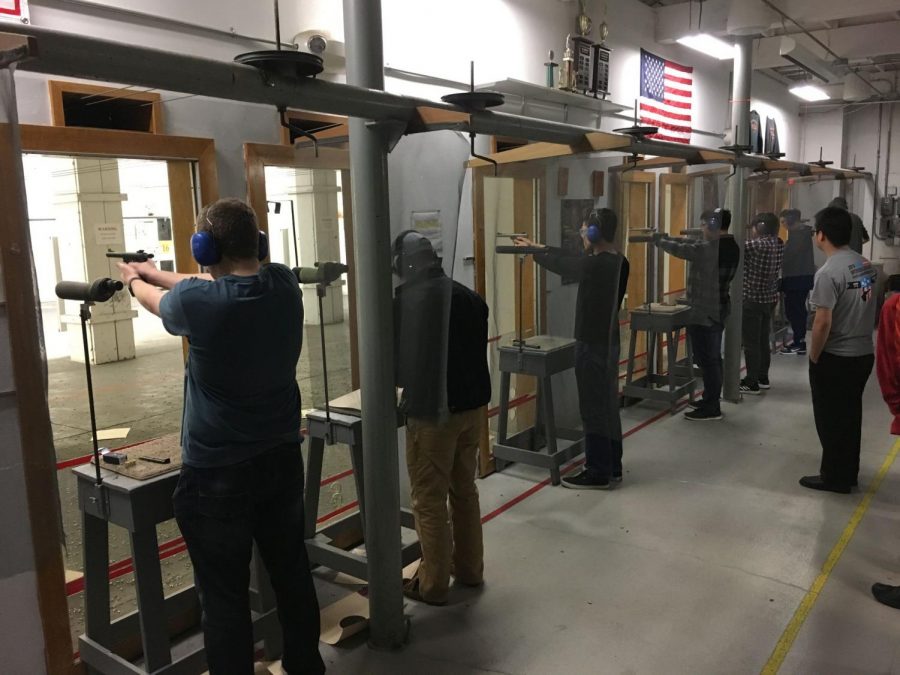 Oregon State University has many different clubs and organizations on-campus that cater towards different student and faculty interest. One such club is the Pistol Club, whose aim is to teach firearm safety and handling and give people the chance to shoot a pistol.
Founded in 1948, the OSU Pistol Club is dedicated to the safe handling and marksmanship of a handgun. During their training hours, student officers are on-deck to help teach newcomers the safety rules for firearms and to supervise the shooting range.
Jordan Jones, a Network Administrator at OSU, has also been the Volunteer Head Coach of the OSU Pistol Club for 10 years now. Jones took the time to share the club's constitution, or their principles.
"The purpose of this organization shall be the encouragement of organized pistol shooting among students, faculty and staff at Oregon State University, with a view toward better knowledge of the safe handling and proper care of firearms, as well as improved marksmanship. It shall be our further objective to forward the development of those characteristics of honesty, leadership, team play and self-reliance which are the essentials of good sportsmanship and the foundation of good citizenship."
Firearms safety is an important aspect when handling them, due to what could go wrong if handled improperly. Students and faculty to who show up during the club's training hours must successfully complete their safety training session in order to gain the approval to shoot.
"We're very strict on safety. Everyone who shows up for the club has to complete our safety training and they have to complete it successfully to even be able to shoot. Even if people have previous experience, they have to complete the safety training," said Jones.
Jones also stated that the club has three main safety rules when it comes to handling firearms.
"The big thing is our three safety rules: We always keep the gun pointed in a safe direction, always keep the gun unloaded until ready to use and always keep your finger off the trigger until ready to fire. Those are the big three things we stress. It's a supervised range, so there's always officers supervising all the students on the line."
For those who are interested in learning about firearms safety and handling, the Pistol Club offers the opportunity to any current OSU student, faculty or staff. There are fees involved, but that covers both the training session and equipment used.
According to Jones, "The first time a student comes to the club, there's no obligation to actually join. It costs $5 to go through the training and try shooting. That $5 includes training and one 50 round box of ammo. After that, when they come back a second time, that's when they join. Membership is $15 a term, plus the cost of ammunition, which we do sell at the range (.22 Caliber ammo only)."
The Pistol Club meets every Sunday and Tuesday evening, from 7:00 p.m. to 9:00 p.m. and the training occurs on those same days, from 6:00 p.m. to 7:30 p.m. For more information on the Pistol Club, visit http://osupistol.org. Students and staff with questions about the club can email them at [email protected]