ABOUT US
Beaver's Digest was created by students, staff and volunteers in 2014. Our publication is a student lifestyle magazine that focuses on the events, topics and people that make up Oregon State University's Corvallis and Cascades campuses and surrounding communities. Beaver's Digest is primarily an online publication that prints one magazine per term. We can be found on social media and in collaboration with other Orange Media Network student media outlets. Beaver's Digest covers a range of topics that are categorized under Culture, Entertainment, Experience and Cascades. Moving forward, we will continue to touch on topics that we see are important to the OSU community, and push toward making each student and community member feel heard and represented in our content, with the help of our dedicated and skilled writers.
Join us on Instagram, Twitter, Pinterest and Facebook!
Beaver's Digest welcomes information about factual errors that warrant a correction. Messages can be emailed to our editor-in-chief and assistant editor.
EDITOR-IN-CHIEF, JAYCEE KALAMA

(541)737-3501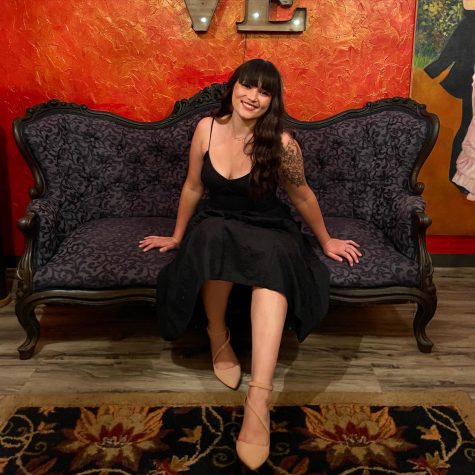 Hi, my name is Jaycee Kalama (she/her), and I am the editor-in-chief of Beaver's Digest for the 2021-22 academic year! I am a fourth-year digital communication arts student with a minor in applied journalism. I have been involved in student media though Orange Media Network since 2018 and have taken on many different roles within several student media outlets, including The Daily Barometer, DAMchic magazine, and of course, Beaver's Digest magazine. My favorite thing about being a journalist is the people—talking with them, sharing their stories, helping to amplify their voices, and learning from them. That is why my passion lies in lifestyle journalism and magazine writing.
There are too many important, yet underrepresented, voices in our community, so BD will continually strive to focus on people in our communities and uplift them through our publication. It is my hope that students pick up a copy of Beaver's Digest or scroll through our website and see themselves on the pages and in our content, and want to continue to follow along as we cover important topics, and maybe even want to get involved with our medium. You are always welcome here at Beaver's Digest. The BD team is a family, and we are here to serve you, the community. 
I am working toward a career in lifestyle journalism. It is my dream to move to a big city to work for a major magazine as a writer, and hopefully, one day, in an editor capacity. My end goal is to have a positive impact on the people I write about, the people who read my work and the communities I serve—and that starts here, with this very organization. Outside of my leadership role with BD, I like to play tennis, spend time with friends and family, camp around Oregon, and go thrift shopping.
ASSISTANT EDITOR, LUKE REYNOLDS
Hi everyone! Call me Luke. I am the assistant editor of the Beaver's Digest. I am a fourth-year college student who recently transferred to OSU-Cascades in Bend, Oregon. I am currently majoring in computer science with a minor in journalism. Before BD I was a news contributor for the Daily Barometer, writing stories about the Cascades campus. In part because of this, OMN has been able to expand to reach a wider audience and represent more OSU students. This year I hope to further represent Cascades campus students with my role as assistant editor.
Ever since I was a kid, I have loved history. The stories of the past that have been shared to the present have inspired me countless times, and they wouldn't exist if no one was there to write them down. One of my favorite quotes is, "building the future and keeping the past alive are one in the same thing." What makes lifestyle journalism important is that it goes more in depth than just the broad strokes of a topic. It focuses on the little things in between. The people, the places and the culture. It encapsulates the media we can consume, the communities we have established and the lessons we've made along the way.
Besides journalism, I love playing with my dog, art, making skits for my YouTube channel and beating my friends in Super Smash Bros. After college I would love to freelance articles about topics that interest me in addition to my current path of pursuing a programming job in the field of computer science.
MULTIMEDIA REPORTER, TERESITA GUZMAN NADER
MULTIMEDIA REPORTER, TARSA WEIKERT

MULTIMEDIA REPORTER, AGRIZHA PUSPITA SARI
MULTIMEDIA REPORTER, JESSICA LI
MULTIMEDIA REPORTER,  SAMUEL MISA