Remember, the common cold and flu still exist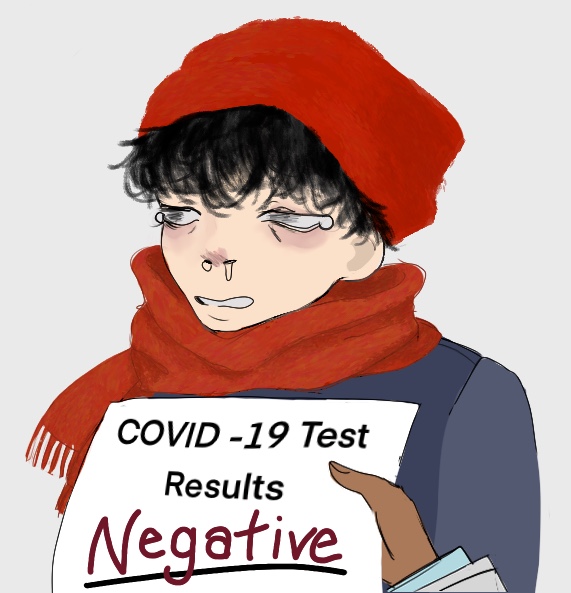 As the common cold and flu-like symptoms sweep campus, students are reminded COVID-19 is not the only illness there is. 
Since the pandemic began, most people have been scared of getting coronavirus. There is so much emphasis on getting vaccinated and wearing a mask to protect yourself from COVID-19, but it seems other illnesses have long been forgotten.
In this campus community, where most people live in close quarters with other roommates, and everyone has their own schedule, germs are bound to spread. Most people have experienced some form of the common cold or flu while being students at a large university.
Fifth-year human development and family sciences student Amanda Scannell has noticed how hyperaware people are of getting COVID-19 but seem to forget the common cold and flu.
"[Common cold symptoms] are so similar to symptoms of COVID-19, and we have all been hyper-aware of these symptoms since the beginning of the pandemic, it is easy to automatically assume any symptom is a definite COVID-19 case," Scannell said.
Though it is important that people be mindful of COVID-19 and do get a test if experiencing symptoms, it is also important to remember that seasons are changing and classes are in person again, thus, leaving room for the common cold to make an appearance. 
Fourth-year kinesiology student Claire Cordill experienced a cold this year and initially thought it was Coronavirus. 
"I actually had a cold a few weeks ago, my nose was runny and I just felt groggy and tired," Cordill said. "I immediately thought it was COVID-19 and sort-of started to panic. When I got my negative test, my doctor told me that it was likely just a cold. I was so worried about it being COVID-19 I didn't really consider the possibility of it being something else."
As common colds are making an appearance this season, Oregon State University Student Health Services on campus have been busier than ever.
Along with getting a COVID-19 vaccine, it is also important to get a flu shot for that extra layer of protection, especially when living in the dorms or any communal housing. 
"The flu can take you out for a while and in a 10-week term, there isn't much time we can afford to lose," Scannell said. 
Appointments to get the flu shot can be made by calling Student Health Services here on campus or within the Corvallis, Ore. community at Rite Aid, Fred Meyer or either of the Safeways in town.
Was this article helpful?