Top 5 breakfast foods for those on the go
Not everyone has time to cook a gourmet breakfast. Here are five breakfast foods for those looking for a quick meal to start their mornings.
1. Overnight Oats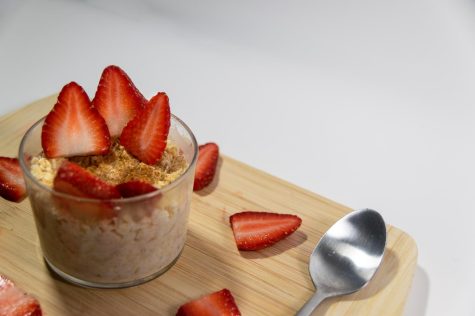 Save yourself some time in the morning with overnight oats. All you have to do is combine some oats, a little bit of almond milk, cinamon, vanilla and peanut butter into a jar. Shake the jar up and pop it into your fridge. You can make more than one jar at a time to prepare for the upcoming week. Overnight oats can be tuned to your taste buds. Feel free to add fruit, chocolate and more! These oat jars are a great source of fiber and healthy for your heart.
2. Fruit
Fruit is a healthy whole food option for those looking for a quick fix that does not require too much preparation. Run to the store or stock up on different fruit and you won't have to make breakfast for a week. According to the U.S. Department of Agriculture, people who eat fruit are likely to have a reduced risk of chronic diseases.
"Fruits provide nutrients vital for health and maintenance of your body," the U.S. Department of Agriculture website on fruit said.
Fruits are low in fat, sodium and calories which is perfect for those not looking for a hearty breakfast. The amount of fruit that is recommended to consume daily depends on your age, gender and more. Recommendations on what is right for your body can be found on the U.S. Department of Agriculture's website.
3. Muffins
Muffins are a quick breakfast option for multiple reasons. You can prepare the muffins in advance or you can buy them from any coffee shop or grocery store on your way to class. With a little bit of preparation, this can be an easy meal with multiple flavor options. I recommend having a fun muffin baking day where you bake up to a month's worth of muffins. Any muffins you do not plan on eating immediately can be put in the freezer and dethawed at a later date.
4. Avocado Toast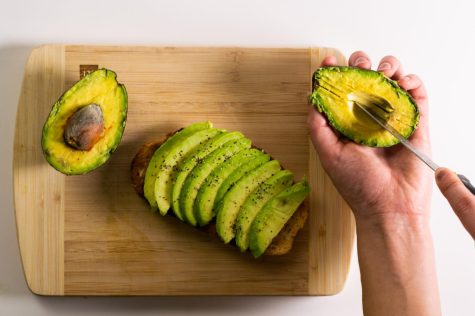 Avocado toast takes less than five minutes to make, which makes this meal an easy fix for someone who is short on time in the morning. One avocado can cover anywhere between two to four pieces of toast depending on how much avocado you want on each piece. Avocados are considered a superfood. According to Colorado State's food source information avocados are packed with many nutrients and vitamins while being low in calories.
"There are nearly 20 vitamins, minerals, and phytonutrients, including 4% of the recommended Daily value (DV) for vitamin E, 4% vitamin C, 6% folate, 8% fiber, 2% iron and 4% potassium," Colorado State said.
The nutritious aspects of avocado combined with toast makes for a healthy breakfast sure to provide lasting energy.
5. Chia Pudding
Chia pudding provides an easy way to sneak healthy fats into your diet. This unique meal has heart healthy omega-3s that can be topped with a variety of different fruits. To start, grab a mason jar and take a small amount of chia seeds and mix it with almond milk. Feel free to add vanilla, honey, fruit and other flavors to the jar and put it in the fridge. This tasty no-cook recipe will be done in just a few hours!
Was this article helpful?