Nightlife: Where the stars shine and the lights blind
This article was written and published for Beaver's Digest's fall 2021 nightlife issue "After Hours"
A night out on the town doesn't always have to be filled with loud, intense music and blurred vision. There are plenty of fun activities that night owls can explore once dusk hits the horizon.
Instead of joining a typical bar crawl, open up your mind to other opportunities that Corvallis, Ore. nightlife provides!
Grab some friends and check out Escape Corvallis, a local, family-owned business since 2016. Escape Corvallis is located at 301 SW 4th St. #280.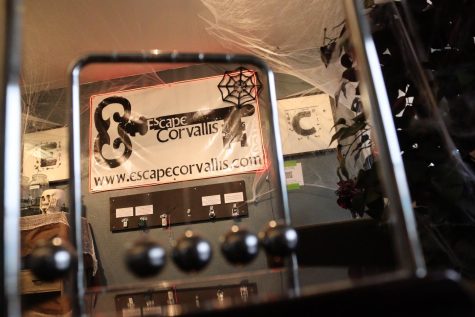 The escape room is owned by Michael McCusker. During the day he works as a physician's assistant in internal medicine but when the moon comes out McCusker turns into something else. Specifically, a puzzle designer, escape room builder and chief bottle washer.
Escape rooms provide a perfect climate for groups of people to collaborate and accomplish challenges together. Escape Corvallis is open most nights until 9:30 p.m.
"They're a very fun thing to do with a group of friends, family or co-workers and teammates," McCusker said.
You may even learn that one of your teammates has a talent you did not know about.
"The biggest appeal is getting exposed to the unexpected, whether that's being surprised that an action you did in one part of a room caused something to happen in a different part of the room,"  McCusker said.
The average price of a regular room is $25 per person. Escape Corvallis does offer a 25% discount to all students. For $17 a person, they offer small rooms for smaller groups, perfect for a date night with that special person.
They also have a new happy hour room, where your group gets separated and you have to find a way to reunite. For more information on each escape room, visit the Escape Corvallis website.
"I'm not going to lie, I think sometimes my staff and I have as much fun watching you all, as you do inside the room," McCusker said. "People do some interesting things sometimes."
Hannah Lancy is a second-year kinesiology student at Oregon State University and game master at Escape Corvallis. She participated in her first escape room after being hired at Escape Corvallis.
"I was able to do one with some friends to make sure I enjoyed it," Lancy said. "All of our rooms are extremely fun and everyone who did them with me had a great time. It was even fun to fail at them."
Another activity perfect for a group of people would be bowling at Highland Bowling located at 2123 NW 9th St. On Friday nights from 10 p.m. to 12:30 a.m., the lights go out and cosmic bowling begins.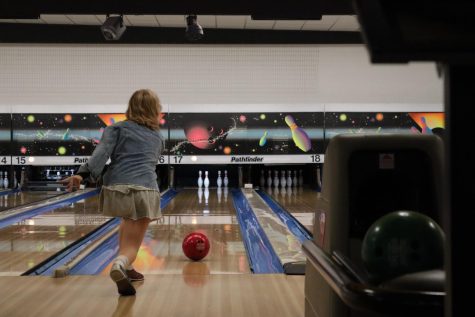 Highland Bowling offers both day and night services. However, from 6 p.m. to closing time, rates are $3.95 per person or $20 an hour for a lane. Shoes can be rented for $1.50.
As the fun hunters begin to prowl the town, a nice cinema might be perfect for those seeking a late-night thrill.
Paul Turner, co-owner of Darkside Cinema, located at 215 SW 4th St., started independent cinema with the Avalon in 1997 and opened Darkside in 2005.
"We are a local establishment that has been part of the community for 25 years," Turner said. "This means you are more than just a ticket sale to us. We are glad you're here. We are a good value for your entertainment dollar."
Darkside Cinema offers movies that are not usually shown in major theaters. They typically play indie, documentary and international films.
"We have small, intimate rooms and a variety of movies," Turner said. "We are a funky arthouse cinema that provides something for everyone."
In addition to new COVID-19 guidelines, Darkside Cinema is offering people the opportunity to book a private screening with their household. Depending on the day, it is only $200 for a two-hour private screening.
"(Cinema) is a cultural bonfire we as a culture gather around to share an emotional experience," Turner said.
Another Corvallis adventure lies within the Majestic Theatre, located at 115 SW 2nd St., a performing arts and culture destination. The Majestic Theatre is currently celebrating 108 years in Corvallis and is a part of the City of Corvallis Parks and Recreation department.
Jimbo Ivy is the theatre supervisor at Majestic Theatre and thinks the theatre is a perfect destination for those exploring Corvallis nightlife.
"It's a place that our community has dedicated to support the arts and culture dreams of everyone in Corvallis and beyond," Ivy said.
They offer shows from concerts to dance productions. During the pandemic, customers are required to wear masks and show proof of vaccination or a negative COVID-19 test.
"We have everything you could want; theatre, concerts, improv, dance, comedy, movies, you name it—and some amazing local group is doing it here on our stage," Ivy said.
Next, if you are looking for something to get you excited, those who wander at night can create their own arcade passport and check off each arcade in town!
To start, you can hit two birds with one stone by checking out the arcade when you visit Highland Bowling. The Angry Beaver Grill and the Squirrels Tavern in downtown Corvallis also have a few arcade games to play while you grab a bite to eat.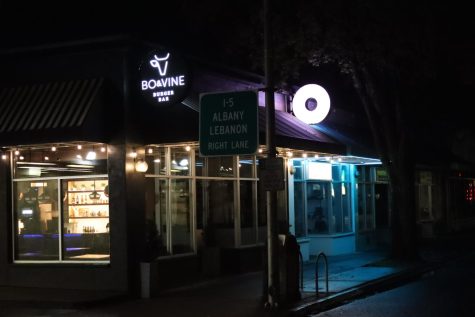 Exploring the town definitely will cause you to work up an appetite! At Common Fields, a local food truck pod and taproom also located downtown, offers customers fireside warmth beside multiple food trucks.
However, if you look hard enough, there are plenty of tasty food trucks tucked in secret places around Corvallis.
For those seeking an activity that is not indoors, you can rent an electric bike from Corvallis Electric Bicycles, located at 1945 NW Kings Blvd., and take a ride under the moonlight by the Willamette River. You can book the bike for 24 hours for $100.
Thinkers, explorers, art enthusiasts and couch potatoes can all find a nightlife activity to entertain them in Corvallis.
"I'd encourage people to look for the things that make this small town unique," McCusker said. "Those independent 'mom-and-pop' places that you won't find in big cities. Folks should try to 'think outside the box' every now and then and try something that is extremely fun and truly is an interactive experience."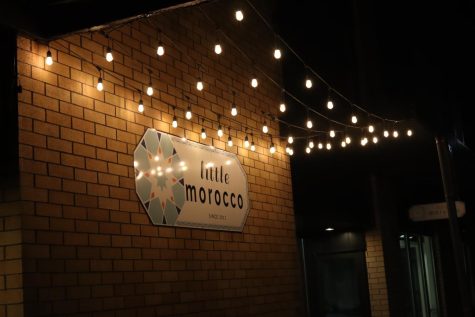 Was this article helpful?