How to make your dorm feel more like home
This article was written and published for the 2022 "Renter's Guide" in collaboration with The Daily Barometer.
The transition to living in a dorm can be difficult, but there are ways to lessen the homesickness and make your dorm an enjoyable place to be.
According to Hannah McLeod, a student at Oregon State University, it can definitely be a hard experience moving into the dorms. She noted how the transition from high school to college, and how it's so different from at-home life, can be a struggle.
A common hardship is learning how to live with your roommate. Anneka Davys, an international OSU student from Australia, said an important thing to do is "ensure that you are on the same page as your roommate and actively try to work with them and compromise."
Homesickness is often a heavy burden new students face. Davys said, "I feel homesick all the time, especially in the morning."
While there can be struggles with dorm life, OSU dormitory residents provided their experienced wisdom on how to deal with the hardships you may face, and overall, how to make your experience the best it can be.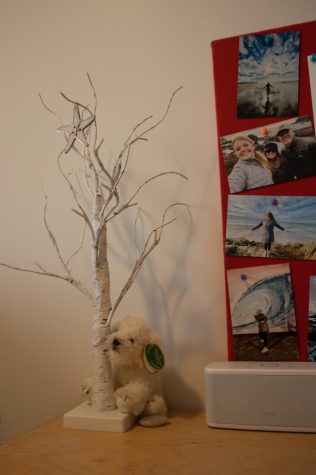 In terms of dealing with homesickness, McLeod said, "When I was a freshman, the best solution for that was being with friends. Only because it's almost like, with homesickness, you almost lack personability."
McLeod added, "Spending time with people was really helpful for me and also making time to do the activities that I find important."
Technology has also helped students connect with family and friends from far away.
"Usually I look at photos or try to message someone or just find something to get my mind off it," Davys said.
Maddie Jensen, an OSU student from out-of-state said, "I have Skype virtuals with my family every Sunday. So just being able to connect virtually has helped a lot."
Jensen also said that continuing to do what she does at home can help ease her homesickness.
Additionally, it's important to make your dorm feel comfortable and more like home.
A good way to do this is to "make time to, if you can, cook in the dorms—I think that's a great option. I did that a couple times freshman year," McLeod said.
Davys agreed that cooking was a good way to make your dorm experience more fun. "I try to set tasks to do, such as cooking every Sunday night and other hobbies," she said.
Another way of making your dorm feel more like home is getting creative. "I think the key to making it more homey is decorations," Jensen said. She recommended putting some lights up.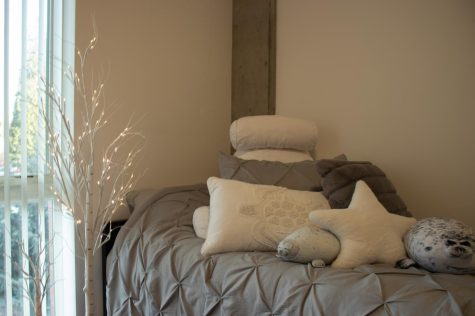 Most of all, students noted that it's always a good idea to get involved with your dorm communities, whether that be through joining activities or getting to know your neighbors.
"I would definitely say, even though it's kind of uncomfortable, meeting new people on your [floor level] whether that be knocking on peoples' doors or just trying to get your name out and connecting [is important,]" Jensen said.
McLeod agreed, "I think making as many connections you can as a freshman is probably one of the best things you could do."
Both Jensen and McLeod said movie nights are a great way to have fun with your floor.
McLeod also talked about the importance of getting out of the dorms with the people you meet, such as going to Monroe Avenue which hosts various restaurants that are fun places to go out with friends. She added that she went a lot as a freshman.
Finally, students said that it's also important to get involved with the OSU community as a whole.
"I think that when you are more involved on campus you meet more people," McLeod said, noting that this will allow you to develop more relationships around campus—and some of the people you meet may even live in your dorm!
"I think being a part of a club or team is really helpful," Dayvs said.
According to McLeod, finding an activity you like to do and getting involved with those groups can help build meaningful relationships.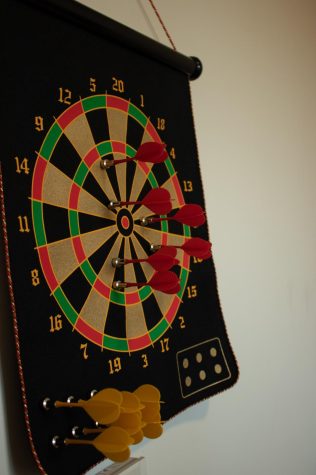 "I also think Oregon State is a pretty cool school where it has a large campus-small campus kind of feel," McLeod said. "So the people you meet in your dorms you're gonna know again, and you're gonna run into them on campus."
Overall, dorm life can seem daunting, but experienced OSU residents provided assurance that there are ways to enhance your experience through getting yourself involved with the OSU community.
Was this article helpful?