Hydration for OSU athletes: How sustainable is it?
Oregon State University supplies its sports teams with essential gear, tools and utilities to encourage safety and efficiency within student athletes. Perhaps, one of the most essential services it provides to its athletes is the access to water.
According to Toni Langhans, director of sports nutrition at OSU, there are 16 sport teams at OSU and the protocol for competitions such as drink access varies for each team.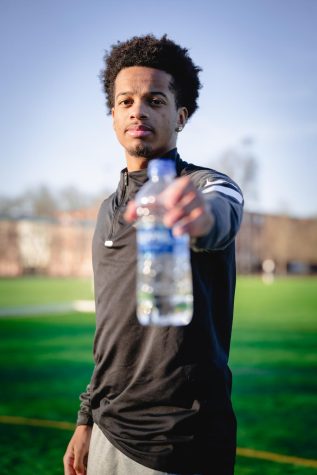 "Typically speaking, we have large coolers filled with water and Gatorade," Langhans said. "On the side lines, there are Gatorade squeeze bottles, reusable and filled with fluids for hydration."
Emma Deane, defender on the women's soccer team and a first-year graduate student in the environmental arts and humanities program, confirmed that OSU provides free water to its athletes. Deane was offered to join OSU's soccer team after she graduated from high school in June of 2018.
"I love my teammates and the team culture we have built, as well as the close-knit relationships that all the teams in OSU athletics have with one another," Deane said.
Deane's team solely uses reusable water containers provided by OSU at home and away games. However, junior OSU wrestler Ryan Reyes says that up to two to three disposable plastic water bottle cases are provided at any given away game in addition to other reusable drinking sources.
"We go on about 13 away games per season," Reyes said.
During away games Reyes team is provided 624 single use plastic water bottles per season. On games held away from home, Deane also said plastic water bottles were provided for her team's trips and hotel stays, even though every player has a reusable water bottle with them.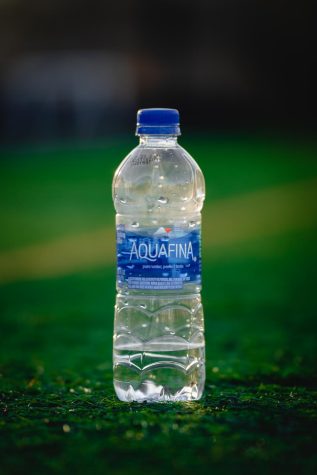 "We choose to use the provided case of water out of convenience," Deane said. "In almost all other circumstances, I choose to use a reusable water bottle since one-use water bottles are particularly wasteful."
As many would say, water is life. According to the CDC, water helps lubricate joints, helps get rid of waste and keeps your body hydrated.
The importance of water is not in question. It seems though that some forms of access to water tend to harm the environment more than others. For example, a plastic water bottle takes up to 450 years to decompose. Deane recognizes the environmental concerns but finds the ease of access to water to be helpful.
"On these trips, I abandon my concern with plastic water bottles and the inability to recycle them because it is convenient for me to just drink from the case," Deane said.
At the beginning of the year, OSU provides each athlete with a reusable water bottle. However, Reyes tends to favor disposable products because they are easy to grab and refillable.
On away games for Deane, the excess water bottles from away games usually get left at a hotel or thrown out where the team gets their rental car.
"We usually try to drink as many remaining bottles as possible but inevitably there are sometimes too many bottles left that some have to be left behind," Deane said.
Langhans admits that there can always be improvements in sustainability at OSU. According to Langhans, over the last three years OSU has made significant steps towards environmentally-friendly action. 
"Our student athlete group BAST (Beaver Athlete Sustainability Team) has been working hard to promote sustainability amongst our Athletic Department," Langhans said.
While sustainability is always being explored at OSU, the importance of hydration for athletes is the top priority.
"I think the idea of sustainability is top of mind," Langhans said. "There are times we rely on single use plastic. We also must take into consideration the importance of hydration for our student athletes' health and well-being."
Was this article helpful?