7 stops to hit on a safe, summery Corvallis bar crawl
Spend a warm summer night wandering down our specially-designed Corvallis bar crawl trail. The crawl starts near the Oregon State University campus and ends right by the riverfront.
1. McMenamins on Monroe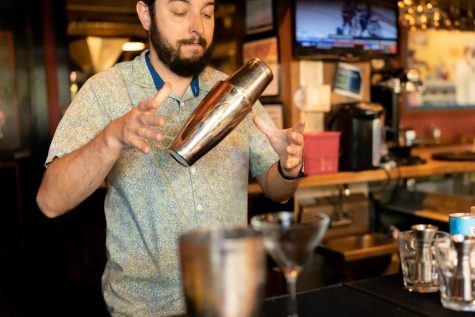 The McMenamins on Monroe is right next to campus and is a perfect spot to stop for the average college dweller looking to celebrate summer with a bar crawl. Gather a group of friends and head to 2001 NW Monroe Ave. to begin your journey. McMenamins produces beverages that are handcrafted in the Pacific Northwest such as stouts, IPAs, ales and more. In addition to being a great first stop for OSU campus residents, McMenamins practices environmentally-friendly brewing processes that ensure materials are recycled, reduced or reused.
2. Clodfelter's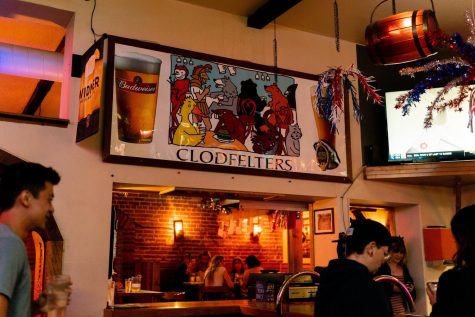 The next stop on the bar crawl is Clodfelter's. It is located at 1501 NW Monroe Ave., just one minute down the street from McMenamins. This classic tavern-style bar offers late-night food options, alcoholic beverages and more! Clodfelter's makes an ideal second stop on your nightly bar tour.
3. Squirrel's Tavern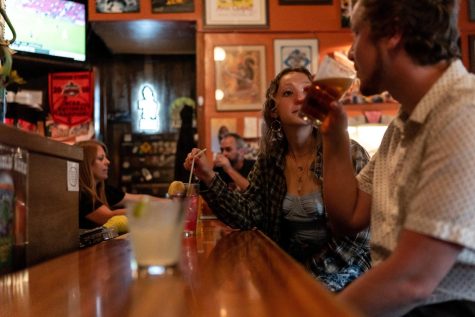 Squirrel's Tavern is the third stop on the crawl and is only a 15-minute walk, about 0.7 miles away, from the second stop. The walk from Clodfelter's to Squirrel's Tavern on 100 SW Second St. should provide enough time for the first two drinks you might have had to start taking effect. Squirrel's Tavern has good energy, cheap drinks and multiple pool tables to enhance your bar crawl experience. This location puts you a block away from the riverfront and close to other prime downtown locations.
4. The Brass Monkey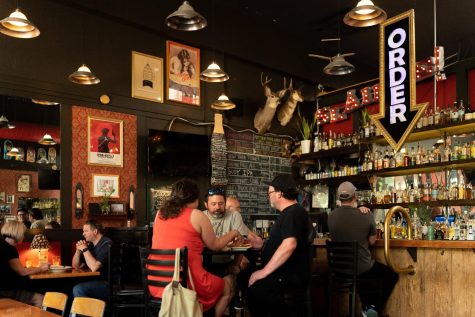 Located right by the riverfront at 130 SW First St., The Brass Monkey is a two-minute walk from your third stop on your bar crawl. From scratch-made food to delicious drinks, this gastropub is an ideal fourth stop on your journey. Fill your belly with some high-quality and borderline fancy food before you head on to your fifth stop.
5. Snug Bar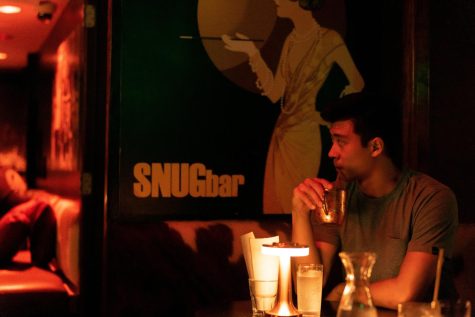 SNUGbar is a two-minute walk from The Brass Monkey. This speakeasy lounge has limited hours starting at 6 p.m. from Wednesday to Saturday. The bar creates new cocktails daily and has other classic beverages available for purchase as well. Located at 137 SW Second St., SNUGbar is designed as a prohibition-style basement bar and makes a unique stop on your bar crawl.
6. Angry Beaver Grill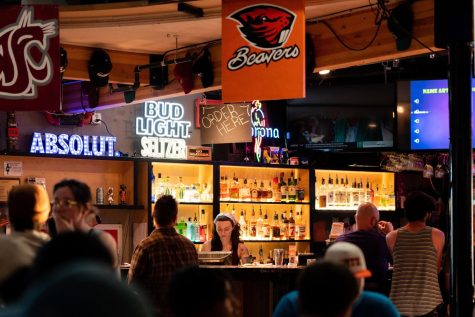 Those who have made it to this stop on the bar crawl deserve a gold star. The Angry Beaver Grill is a seven-minute walk from stop number six. Located at 349 SW Fourth St., this place has plenty of food and $7 cocktails for your choosing. However, Angry Beaver is only open until 9 p.m. so make sure you check the scheduled hours before heading over!
7. Block 15 Restaurant & Brewery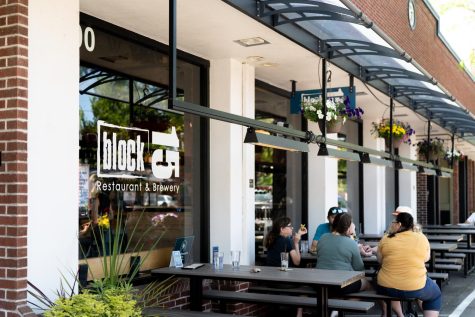 If you made it to Block 15 and are still alive, congratulations! This brewpub is open until 11 p.m. and is the perfect last stop on your bar crawl. Block 15 produces locally craft beers that are sure to tingle your taste buds and is located at 300 SW Jefferson Ave., just a two-minute walk from stop number six. Before you go home for the night and deem yourself bar crawl royalty, make sure to grab a bite and drink water to eat to prevent hangovers!
Was this article helpful?