What's happening with North Porch?
A glimmer of life can be found in the dark confines of a certain corner of Oregon State's Memorial Union. Between the Student Experience Center Plaza and Bites, located on the edge of the MU itself, stands North Porch Café, where you might be able to order a bánh mì on Mondays now.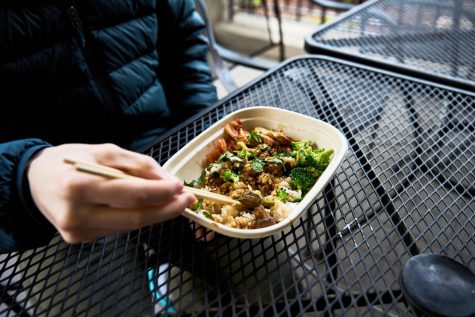 Are there going to be any menu changes? Are the hours going to change? Yes on both accounts. You should now be able to snag a bánh mì on Mondays, and you should be able to see some new menu items.
Jaime Herrera, executive chef & assistant director for University Housing & Dining Services, was able to answer a lot of lingering questions.
—
Do you have plans to expand the current menu items and hours of operation?
Yes, we do. While right now our core menu is bánh mì and rice bowls, we plan to start introducing some special menu items, possibly seasonal items, starting around week three of winter term.
For hours of operation, also starting week three, we plan to move from our current 11 a.m. to 2 p.m. Tuesday through Thursday schedule to an 11 a.m. to 2 p.m. Monday through Thursday schedule. As staffing improves, we'll continue to look at expanding hours of operation further.
What has the reception been from customers since North Porch Cafe has reopened?
The reception has been very good. North Porch has a loyal customer following from years past and these customers have shared they're glad North Porch is open. The overall response from new customers has also been positive.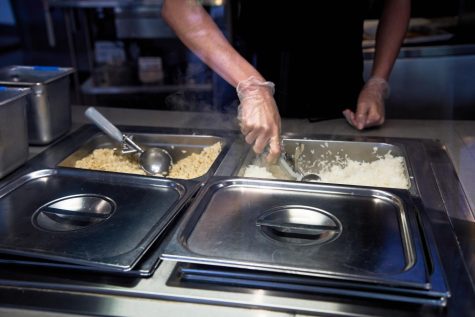 How many orders did North Porch Cafe receive last term compared to other dining locations on campus?
On average, per day during the lunch period, North Porch served around 180-200 orders. In comparison, on average during the lunch period, Off the Quad served around 300-450 orders, while Rocket Burger served around 150-175 orders.
North Porch Cafe has always featured an Asian fusion theme of food. What are the different influences present in the North Porch Cafe menu?
Dominant culinary influences within the North Porch Café menu are Vietnamese, Thai and Korean flavors, with other Asian cuisines featured in special dishes.
More specifically, where do you get your recipes from? Who curates the dishes? Has the menu changed over time?
The original leadership team for North Porch Café worked with an outside consultant to establish the North Porch concept, including determining the menu and recipes. For the most part, the core menu has remained the same over time, although in the past, we purchased items like curry sauces and our marinade, which we now make in house.
—
North Porch Cafe's reopening last spring was understated. With the limited hours of operation staying the exact same since its reopening: Tuesday – Thursday 11-2 p.m., it is easy to miss this dining experience in the MU.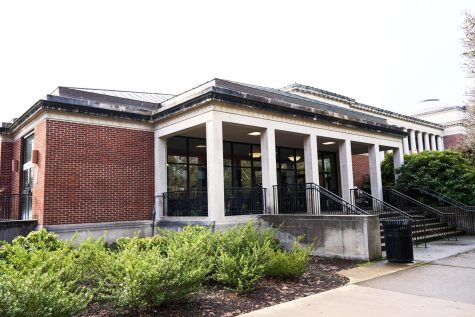 In addition, since its reopening, the menu has stayed the same. Its current menu of made-to-order bánh mì and rice bowls is enough to set this location apart from other dining locations; however, all it takes is one look at North Porch's Cafe abandoned Facebook page to see the sheer volume of items they could bring back.
In 2015 they advertised "2/$3 veggie spring rolls stuffed with cabbage, carrots, cilantro and cucumber with a peanut sauce!" and "Thai meatballs on you(r) rice bowl or bánh mì!"
And let us not forget the tragedy that "Wing Wednesdays" are no longer being serviced, as the Facebook page used to advertise: "It is #WingWednesday at #NoPo! Grab some Thai spiced wings today, you can add them to your bowl or get an order by themselves!" 
With winter term starting to ramp up, now could be the perfect time to bring back their hot butternut squash soup: "Made with onion, ginger, garlic, red curry, coconut milk, lime, scallions and butternut squash," according to their Facebook page. We'll have to wait and find out which items are added to the menu.
Leave a Comment