WiseCracks Cafe brings family feel to OSU community
WiseCracks Cafe has been serving the Corvallis community with fan-favorite, family-oriented breakfast while continuing its 40-year reputation in town.
The historic restaurant location on Third Street in downtown Corvallis had been known to residents for years as a culinary hotspot. But it became home to WiseCracks – initially opening under the name "The Broken Yolk" – in 2007 after a year of renovations, because of an idea started by owners Brooke and Brandon Dale.
"It's home food," said Brooke Dale. "We do most everything in-house here, which (makes it) like going and getting a big plate of mom's homemade food."
From the beginning, the idea of providing a family feel to the business has been an important part of WiseCracks.
"We were the ones that did all the painting and did everything 'cause we were just, you know, starting out," Dale said. "I feel like it's become morphed into that same feel here (among employees)."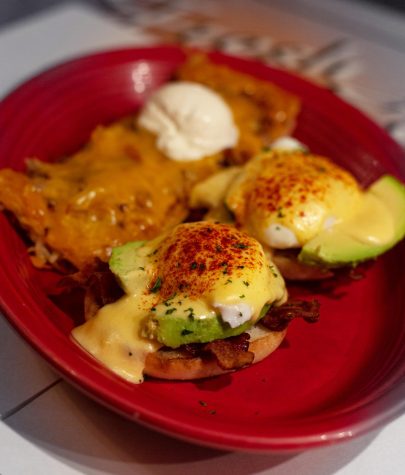 According to employee Gage DeCamp who has been working at WiseCracks for nearly a year and a half, the work is divided more equally than what he feels would typically be the case at other restaurants.
"I think we are all good friends here," said DeCamp."We all get along super well and every time we work together it's fun."
According to DeCamp, who is also an Oregon State University student, the response from peers when they learn he works at WiseCracks is always positive.
"I feel like it's definitely a staple of Corvallis right now for our age group," DeCamp said.
Dale makes an effort to talk to those coming in–both regulars who remembered the businesses of the location's past and first-timers alike.
"It's fun having the different age groups here, you know?" Dale said. "The people that come to reminisce versus the students, and somehow everybody really just enjoys the feel of it."
According to regulars James Worner and Laura Worner-Long, the good food and quality service is what keeps their family coming back for nearly 10 years now.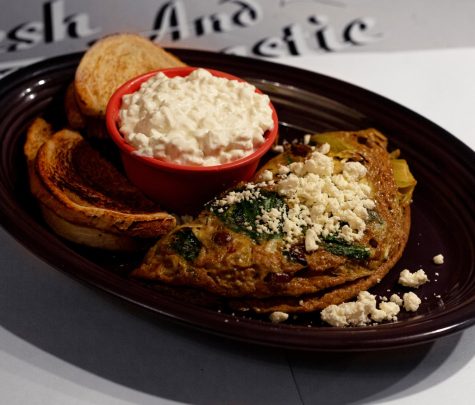 Some of these dishes regulars have come to rely on, according to Dale, include the Hobo Hash, a scramble served with their signature house-made jam and toast, and the classic breakfast burrito served with hashbrowns and fruit.
"If I'm feeling healthy, I always go for the Third Street Scramble because it's just a little bit healthier and it's good," Dale said when talking about her personal favorites. "Makes you feel good in the morning, but if I'm feeling naughty, I'll go for The Love of Benny, which is the bacon avocado benedict, and it's definitely a favorite too."
As guests can see from dish names on the menu and decor around the restaurant, Dale takes pride in the connections to OSU as an alumni herself the support of Beaver Nation means a lot.
"I love supporting the teams and supporting the students and supporting the different colleges and knowing I also have a student there now, too," Dale said. "I love the Beavers, go Beavs!"
Was this article helpful?
View Comments(1)