Let Coffee Culture make your perfect cup of coffee
In a college town, coffee is an important commodity and where the coffee comes from can be equally as important. For this particular college town, Coffee Culture rises above all others.
Coffee Culture was first opened in Corvallis as a drive-thru location on March 15, 1993 by Lisa and Paul Tostberg. At the time, the Tostbergs owned "Photo Espresso," an outside film developing service. While they developed film, the idea of a coffee shop came to them as a side business, and from there, Coffee Culture was born.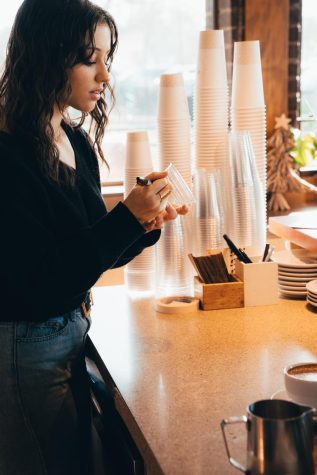 Like many businesses, there are challenging times, but for Tostberg, it's the way you handle those challenges and move through them that help build your strength and resilience.
"Drive-thru coffee was a novelty, and people would make comments like 'Don't quit your day job', but we just kept at it," Tostberg said.
The Tostbergs used their creativity and persistence to overcome obstacles, and their business started to grow and flourish. Luckily for them, it happened just when everyone started switching from film to digital.
Coffee Culture now has four locations throughout Corvallis that provide quality coffee and freshly baked goods. According to their website, their goal is to withhold a high standard in daily operations while sharing their passion for quality, sustainably sourced coffee.
As for what her favorite part of the business is, her staff always come first. Throughout the years, Tostberg said she has always had really kind, engaging, hardworking and fun staff. Working with them makes coming to work a joy.
The staff at Coffee Culture also speak very highly of their job and the work they do.
"Customers always rave about our coffee," said Jessica Lucas, a barista at the Timberhill
location. "At Coffee Culture we roast all our own beans and have a specific process for making sure every cup of coffee ordered is the best it can be."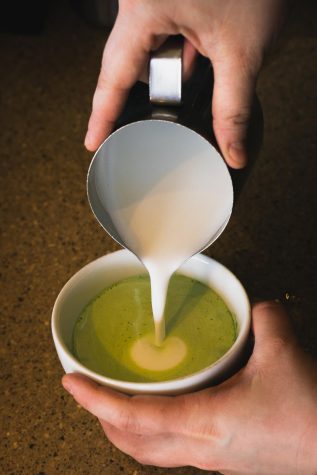 Lucas said everything from coffee to pastries and baked goods are made by Coffee Culture.
"I really like the environment I work in, and it feels special to make someone their coffee of the day," Lucas said. "I always have positive interactions with our customers and giving their dogs treats is one of my favorite things to do."
Every month, Coffee Culture sees a large variety of customers, the majority being students. As a student, Lucas said she thinks students appreciate having a local coffee shop where they can go to study or do homework.
"I think the energy at all Coffee Culture locations is great for students and the community," Lucas said.
To keep their customers happy and comfortable, Coffee Culture offers a welcoming and inclusive environment. With their spacious café, their comfortable seating and their beautiful murals, customers always have something they can look forward to. Especially their go-to drinks.
"My go-to drink is a 16-ounce iced Americano with extra soy milk and two scoops white mocha flavor," Lucas said. "But my recent obsession has been a London fog with soy milk."
Delicious drinks like these seem to create loyal returning customers.
"I've been coming here every morning before work for years," said long-time customer Rey Ramirez. "It's the best in town."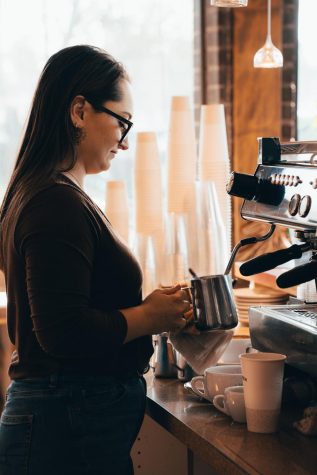 Ramirez said he enjoys being able to support his local coffee shop and always gets blended caramel coffees, usually requesting extra sweetener.
For Tostberg, her customer's happiness is what they strive for. Upon hearing the news of Coffee Culture winning first place in best coffee, she couldn't have been more thrilled.
"It's such an honor to be considered the best in a community with so many coffee locations to choose from," Tostberg said. "Thank you so much Beaver Nation!"
They don't take the prestige lightly, Tostberg said, and will continue fostering the excellent reputation they've built over the years by doing everything they can to ensure every customer always receives the perfect cup.
Was this article helpful?
Leave a Comment