Be here, now, with free weekly meditation classes
Olyvia Neal, Beaver's Digest Contributor
February 16, 2023
Stress. One of the numerous challenges college students must face during their academic career is stress. Fortunately for us, BEavers HERE NOW is a meditation group that meets in the Memorial Union twice a week, and as we enter winter term, learning more about the benefits of meditation is more important than ever. 
Tess Webster-Henry, who leads these meditation sessions, cites Healthline's article on the benefits of meditation as a source of information on the subject, which references various studies.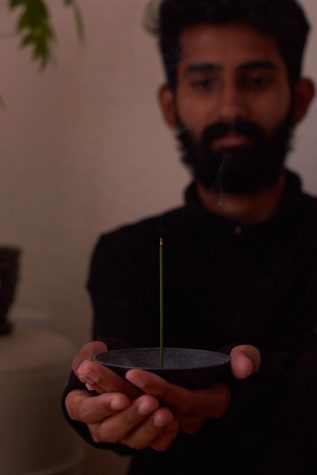 According to the studies cited by Healthline, meditation helps with many aspects of life, including controlling anxiety, enhancing self-awareness, lengthening one's attention span, decreasing blood pressure and various other benefits. As a practice that is accessible at any time from any place, it is an easy and accessible way for anyone to help themselves relax. 
Through leading meditation sessions, Webster-Henry has seen other benefits, including improved relationships, reduction of chronic pain—which she describes as life changing—and wiser responses to stimuli. 
"For students, the usual, immediate result is a reduction in stress and/or feeling more relaxed during and after the meditation," Webster-Henry said."I also see a benefit of social interaction and support."
But, as with many things, Webster-Henry says that these benefits cannot be fully understood without experiencing them oneself. 
It's not one size fits all, she said, and different methods may work better for different people. 
These meditation sessions are held every Monday and Wednesday at 5 p.m. in the Memorial Union, are free of charge and highly recommended to any students.
Was this article helpful?