1972: For the vintage lovers and more
A one-stop shop for secondhand treasures & sustainable goods
Downtown Corvallis has welcomed the latest curated retail store, 1972. With its array of vintage clothing, knick knacks and hand crafted items, it is a space for those who dare to seek out the eclectic, as well as the sustainable. Kate Dillon, Oregon State University alum and proprietor of 1972, opens up about her journey in running her very own lifestyle boutique. 
"It's been many years in the making," Dillon said.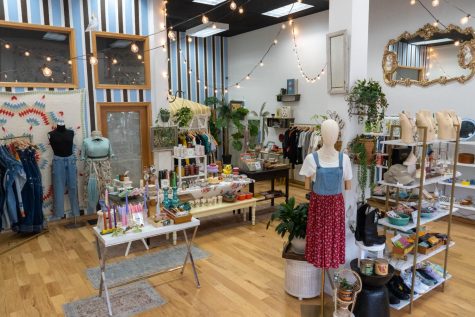 The passion for vintage was spurred in her younger years by going to local estate sales, garage sales and antique stores with her mother. While growing up, Dillon's mother had her own booths at various antique malls. 
"I don't know if she taught it to me or if I inherited it, but regardless, we are really similar," she said. 
There is a lot of Dillon's mother in her store, such as the vintage quilts and tablecloths that Dillon and her mother started collecting together when she was three years old.
1972 may only be six months old, but Dillon feels that downtown Corvallis has been a very fun and welcoming atmosphere to be a part of, and is excited for what the future holds.
"I am obsessed with the downtown community. It's another reason I wanted to have a store just in general, like I wouldn't have opened the shop just anywhere. I knew I had to be downtown," Dillon said.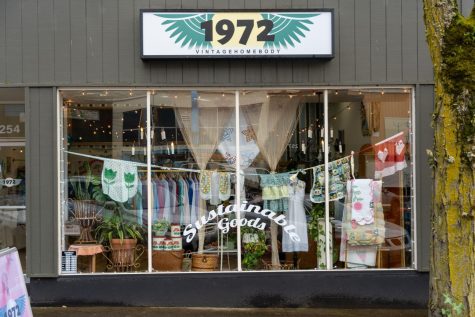 Dillon also stated that the downtown vintage community has played a role in sharpening the store's identity. Having been a frequent shopper of the neighboring establishments, Dillon was able to see the ways in which she could carve out her personal anecdotes to create the aesthetic for her store. 
Dillon sources from a wide range of places with the intention to find items for her shop, such as vintage homeware, clothing and accessories, as well as handmade sustainable products.
"I really like to support brands that are doing great things sustainably," Dillon said. "I think that I love the power of being a small business owner in who I get to support."
Dillon stated that she is eager to find more sustainable brands right here in Corvallis as her curating journey continues. In addition to being a storefront owner, she is also a wife and a mother of two.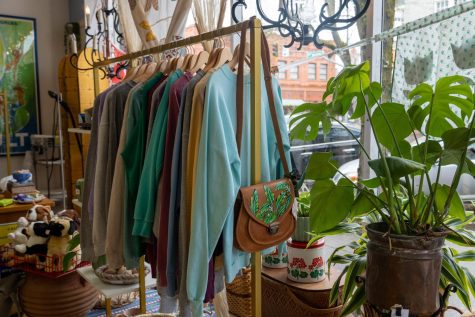 "While it was my idea to have the store, I wanted that lifestyle for my family," she said.
From homemade goods to antique tchotchkes; these are just a few glimpses into what brings 1972 to life. With its youthful charm and relics of nostalgia, you may just feel like you stepped into a time machine.
For those who are interested in vintage items and handcrafted sustainable products, 1972 is located on 254 SW Madison Ave. 
Was this article helpful?
Leave a Comment