Newest local creperie, Violette, debuts
Couple opens food truck in Lebanon, Ore.
Violette, a local creperie owned by Chris Bigej and Oregon State University student, Zeva Rosenbaum, recently had its grand opening at Tallman Brewing, a food pod in Lebanon, Ore. 
The couple decided to open up a food truck earlier this year, as it has been something that the two of them have wanted to do for a long time.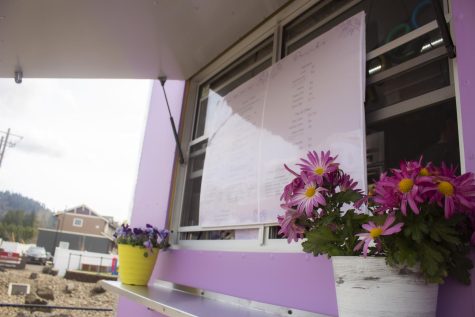 "Chris worked in a crepe cafe, and he worked in a food truck; it's something he's always wanted to do," Rosenbaum said. 
Rosenbaum, a third-year creative writing major and Beaver's Digest contributor, said she has also envisioned herself opening up a small cafe of some sorts. 
The two turned their dreams into a reality with the purchase of a little violet cart in January of this year. At the grand opening of Violette on April 23, Rosenbaum and Bigej sold over 200 crepes. 
"People were lined up outside before we opened," said Rosenbaum.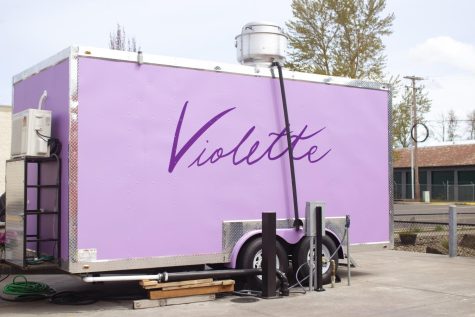 The two of them wanted something that was eye-catching for their first food cart, and the color violet just happened to stick with them. The couple has incorporated violet components into their menu as well. Aside from the 10 different gourmet crepe dishes, half of them sweet and the other half savory, they also offer espresso items, such as the Violet Latte, which contains lavender and violet-colored syrups. Violette also offers vegan and gluten-free batter, as well as vegan whipped cream.
The food cart will soon be serving crepes at the Albany Farmers' Market as well as at the annual Lebanon Strawberry Festival. As summer rolls around, Violette will most likely take part in more events as well as catering in the foreseeable future. Violette is currently located at 2055 Primrose St., Lebanon, Ore. 97355.
Was this article helpful?