Five hikes for those with fall fever
Take a chance and experience different parts of Corvallis, Ore. this fall. Hiking in the Oregon woods is like stepping into another realm. Each day the forest has different sounds and energy. 
Some days you'll feel mystical vibes in the air and on other days the gloomy haze of the forest will have you checking your surroundings. There's fall and then there's Oregon fall. 
The Corvallis area has a hike to fit everyone's needs. Spend your time getting lost in the woods, discover new wildlife, watch the leaves turn colors or get a good workout in. Here are five hikes to try this fall that you might fall in love with.
Finton Green Natural Area Trail
(Finton Green County Natural Area)
This hike is only a 12 minute drive from Oregon State University. It features beautiful wild flowers, rolling mountains, mossy trees and fall foliage. This five mile hike is moderately trafficked by local community members. The hike gains a total of 1,190 feet in elevation. This hike is sure to leave your body feeling buzzed by the end of the trail!
Dan's Trail: Chip Ross Park to Dimple Hill
(McDonald-Dunn Forest)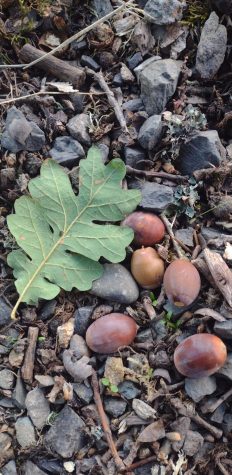 Dan's Trail offers deep forest views as well as city views. This hike is perfect for those seeking a challenge as it is just over seven and a half miles long and rises 1,581 feet in elevation. Hikers can expect to come across a variety of animals and vegetation. If the sun is out, explorers can soak up the sun in the meadow along the trail.
(Corvallis, Ore.)
This lightly trafficked point-to-point trail is not for the faint of heart. Hikers can experience first-hand the geological changes in the surrounding environment from Corvallis to the coastal range. The hike is a total of 66 miles in one direction! Travelers are expected to gain a total of 8,589 feet in elevation throughout the hike. It is rated as difficult so hikers must prepare accordingly. It features a river, wildlife and mountain views. Remember you do not have to hike the entire trail to experience the wonders it has to offer this fall.
(McDonald-Dunn Forest)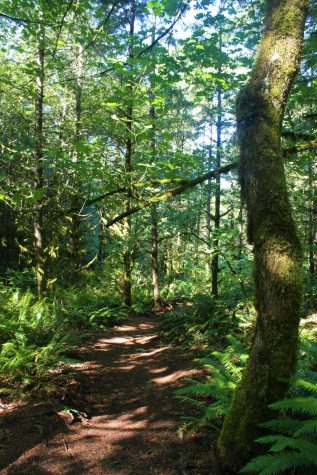 Experience the mysticism of old growth forest by taking this typical Corvallis hike. This mile and a half hike is a short trail rated as moderate. Perfect for those looking to start their hiking journey. Visitors can read signs put out by OSU, search for hidden fairy homes under stumps, or identify blooming mushrooms. Make sure to watch out for slugs and centipedes as they love to lay in the middle of the trial.
(Corvallis, Ore.)
A short 12 minute bike ride from OSU, Woods Edge Trail follows along the Willamette River. Offering river views in addition to wildlife and forest experiences. Hikers can expect to see leaves changing colors and falling along the hike. The hike is just under two and a half miles round trip and is located right inside of Corvallis! This hike is perfect for those seeking a little taste of nature without traveling too far from home.