A happy plot of trees
Orange conifer trees form a giant smiley face among a forest of evergreen Douglas firs
If you have traveled between the towns of Grand Ronde and Willamina in Oregon, you have probably seen a big orange smile formed by the trees of the Hampton Lumbar property. This is Hampton's smiley face—a project that started in 2011 by Hampton Lumber co-owner David Hampton and former Oregon State University student Dennis Creel.
Creel is a former timberlands manager at Hampton Lumber who graduated from OSU with a Bachelor of Science in Forest Management.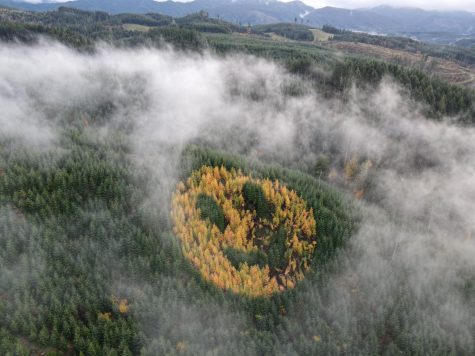 "After every harvest, our foresters start planning the reforestation process," said Kristin Rasmussen, Hampton Lumber's director of public affairs & communications. "They typically plant a variety of native species depending on the elevation and soil conditions, including Douglas fir, western hemlock, noble fir and western red cedar."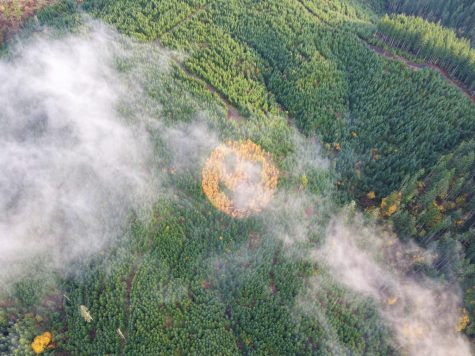 In an email, Rasmussen said Hampton and Creel knew that by grouping larch—a conifer with needles that turn yellow and drop off in the fall—among evergreen Douglas fir trees, they could create an effective smiley face. Planting crews used a rope to plot the circle and triangulate the location for the eyes and mouth—creating a happy face about 300 feet in diameter.
"As the face overlooks a highway that runs from the valley to the coast, I imagine many tourists notice it," Rasmussen said via email. "However, I don't think many realize who owns the land."
Was this article helpful?