Student on the Street: What is your favorite thing about fall?
Students comment on their fall favorites to commemorate the end of the term and the season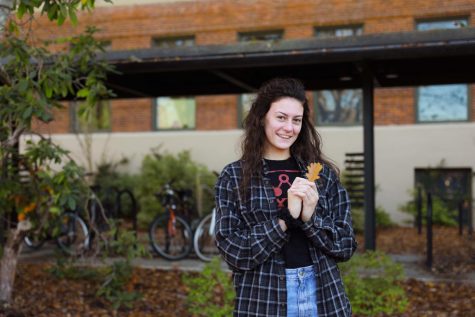 Katie Papineau, third-year Oregon State University student
"All the leaves," Papineau said. "I would actually pick some of them up and take them to class. I would put them on my desk or gift them to friends sometimes."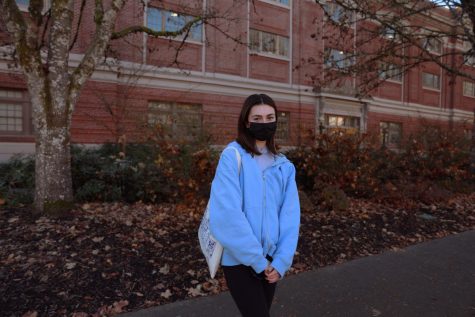 Briana Snisky, second-year OSU student
"My favorite of fall term is just being able to go to class in person," Snisky said. "I wasn't able to do that last term and just being able to get out of bed and be active is really nice."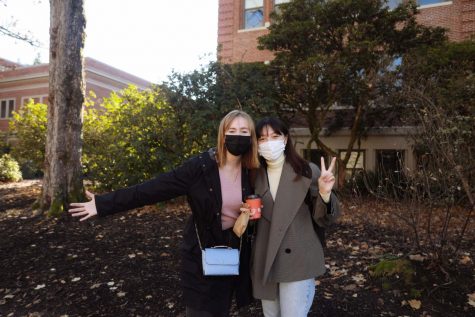 Maddie Ashcraft, third-year OSU student
"The best part is using up all the sunny fall days to go out and do activities," Ashcraft said. "Whether it's going hiking or going to the beach, it's all about making the most of these blue sky days before it gets all gray and gloomy."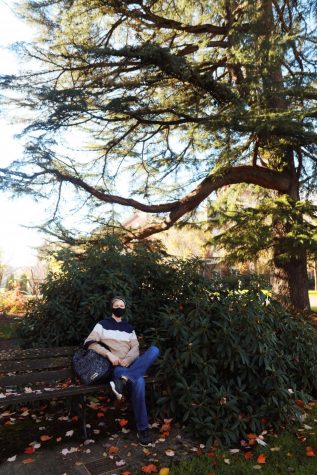 Michael McArdle, third-year OSU student
"Being back on campus," McArdle said. "It's really nice to see people and meet people. It kinda sucks because of the masks but it's just been nice to see people again. I have been going to lunch with friends I met through online classes and it's so nice to actually see them now."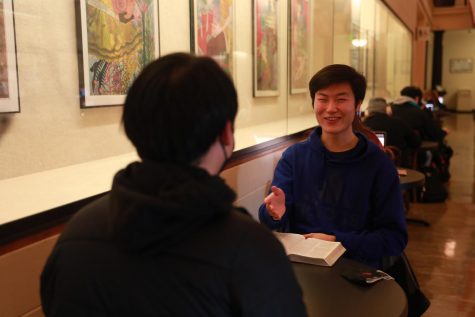 Noah Tjandra, third-year OSU student
"I enjoy that it is getting colder," Tjandra said. "I don't like the heat. I grew up in Indonesia and it's really hot there so I definitely prefer the cold weather now rather than the heat."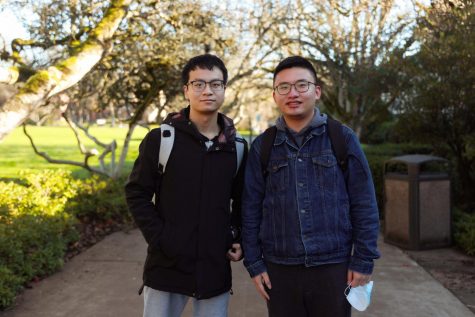 Corey Bai, second-year OSU student
"The fall at Oregon State is very beautiful," Bai said. "I have never seen anything like this except for on Instagram, so that's probably my favorite part."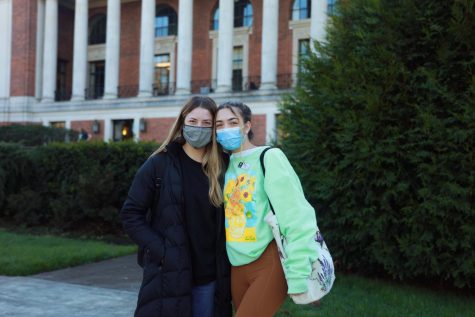 Kawaiala Husen, second-year OSU student | Kristin Brody, fourth-year OSU student
"I went to the Van Gough exhibit in Portland recently and it was amazing," Husen said. "They projected a lot of his paintings on the walls and animated them. At one point they put all of his self-portraits up and you could really see the developments he went through."
"This is my first term on campus because I'm a transfer student and because of [COVID-19]," Brody said. "It's been so nice to see everyone I've met through online school and just be on campus, especially experiencing campus during the fall when it is so beautiful."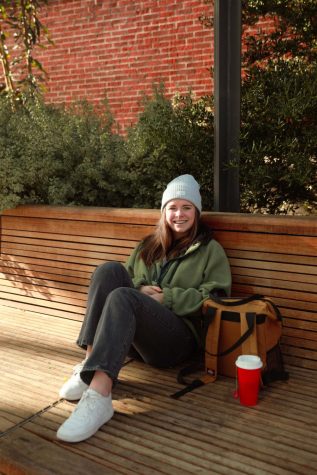 McKenzie Scott, fourth-year OSU student
"I went to the craft center," Scott said. "It's really nice that the craft center is open again and I've been doing pottery more often because of it. It is a stress-relieving activity which is nice. You can either make something beautiful or just break stuff. I have been going there since freshman year and they closed for a while during [COVID-19] but I'm happy they are open again."
Grace Perdue, second-year OSU student
"I did marching band this term for the first time so it has to be that," Perdue said. "I just did it on a whim and it was so much fun. I did color guard in high school but never marching band. Then, I saw that we had a marching band here at OSU so I had to try it out."
Was this article helpful?