OSU students advocate for disability cultural center
Emma Simon, Beaver's Digest Contributor
December 16, 2021
Why isn't there a disability cultural center?
That is what students Melanie Shaw and Cynthia Cruz Sanchez thought when they were first year students at Oregon State University. Shaw and Sanchez were searching for a place that could give students like them a community or at the very least resources to help people with disabilities.

According to Shaw, "20% of the population have a documented disability and nationally more than 10% of students enrolled have some sort of disability but only a third of those students will graduate within 8 years of enrolling with high dropout rates due to difficulties gaining accommodations, lack of support and the general struggles that come from being disabled in a world build for the non-disabled."
Why is that? Is it because of a lack of accommodation? Or a lack of community? Shaw and Sanchez think that perhaps it might be both.
OSU has many buildings that are wheelchair accessible including residence halls, bathrooms, rooms and kitchens. However, there are many other types of disabilities which go unnoticed or ignored by the greater OSU community.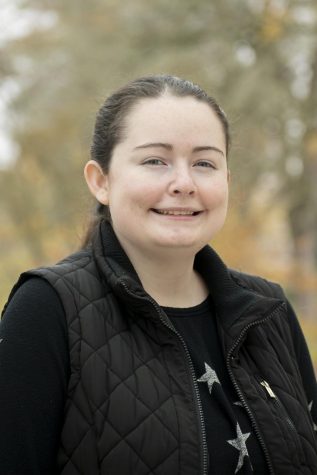 There is also a large lack of community for people with disabilities at OSU. Shaw stated she had tried to find others with disabilities through clubs or minority groups. However, she couldn't find any that were either designed for people with disabilities or even counted them as a minority group. Shaw said, "What do we do when we don't count?"
Giving the disabled community a cultural center would give people with disabilities access to much needed resources. Students with disabilities should have access to a place that is built for them and their differing needs and voices.
Shaw and Sanchez talked about how OSU follows government mandates on accessibility, but they often miss the actual needs of students. The community aspect isn't being met in any way at present. Even though there are disability related programs they often operate without the input of people with disabilities.
A cultural center would give students with disabilities a voice and a student body to represent them better. It would also offer the chance to accommodate for the differing types of disabilities. For example, spaces that are fully accessible such as kitchens, quiet rooms or sensory rooms would cater to different students. All of these
are tools for people with disabilities which they don't have access to either at all or our campus lacks a wide range of.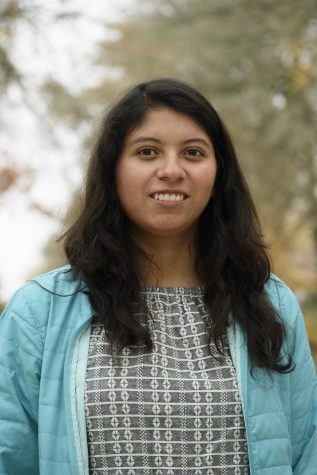 With Shaw and Sanchez both graduating this spring, they know they will likely not see this full project come to fruition. However, they hope to see more students have their voices heard in this journey towards getting a disability cultural center. What is needed is collaborative student and faculty support.
As Shaw and Sanchez have built their partnership together, they hope to inspire others to build a stronger allied community that will carry on their work towards building a disability cultural center after they graduate.
If this is something that interests you can contact either woman at their emails and see how you can help.
Melanie Shaw
Cynthia Cruz Sanchez
Was this article helpful?