How to apply yourself when applying for jobs and internships
Internships this, job hunting that, it might seem like all anyone talks about when you're in college, but there's a reason why they're important and ways you can be successful doing it.
There are a few ways to find jobs and internships such as Handshake as recommended by Elizabeth Simmons, director of external relations at the Oregon State University Career Development Center. This site has thousands of opportunities locally and around the country. Handshake can also be used as a resource to find on-campus jobs and internships in addition to the OSU Human Resources site.
Simmons added that doing your own research and networking can help you find opportunities that aren't publicly posted. She advises researching companies in the industries that interest you to see if they have an internship program. Connect with people through family and friends or use LinkedIn to find people at companies you want to work for.
"Handshake is great for positions for the summer, during the school year, after you graduate, internships, and even grad student positions," said Britt Hoskins, OSU Career Development Center assistant director with the Colleges of Agricultural Sciences, Forestry and CEOAS. "All students already have Handshake accounts—they just log in with their ONID (OSU Network ID) and then they can look through those positions."
Hoskins recommends students set up their search alerts in their Handshake profiles. They will receive emails about opportunities that might interest them in whatever location and subject of interest they are in.
Although students may be drawn to using sites like Indeed and LinkedIn, Hoskins said she often tries to steer students away from them. There are many applicants to compete with since those are massive job boards. She encourages students to go directly to the company's website and look through their job postings or reach out to them to connect in a personal way. There are positions available from such companies that don't get posted.
Great experience can be found within the university by doing research or volunteering with a professor, Hoskins noted. Career fairs at OSU are another excellent way to get a job or internship. She said the CDC bring hundreds of employers to campus wanting to recruit students. These career fairs take place every term and some of them are major and college-specific.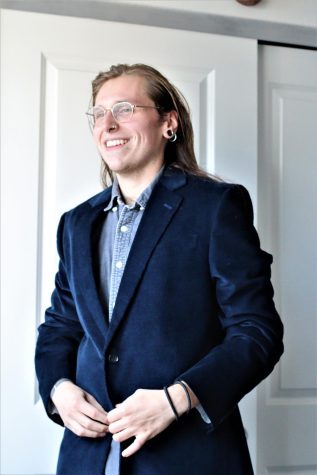 For preparing for interviews, OSU Academic Success Center and Writing Center Director Clare Creighton said her advice is to look through the requirements of the position and the organization's materials that are provided to applicants. These materials include the values and areas of focus of the organization.
"In preparing for interviews I recommend folks practice!" Creighton said. "Practice answering questions, practice speaking about your experience and knowledge, practice using examples to speak to what you've done and how you've approached different scenarios."
Simmons advised understanding the position and researching the company. Students can practice interviewing with friends, family and advisors and even rehearse video interviews using the CDC tool StandOut. Hoskins said StandOut feeds you questions and records you then you can play it back. The feature has proven to be useful with the rise of Zoom interviews because of the pandemic.
"If someone is having trouble with their job search, I would recommend meeting with their college-specific career advisor so we can figure out 'Why is that?'" Hoskins said. "Is it that you aren't sending out the best signals into the universe from your resume? Is it that you're applying in the wrong places? Is it that you need to network instead of applying more?"
In addition to the career advisors, there is also a team of students trained as career assistants in the CDC, according to Hoskins. They can help with resumes and take same-day appointments.
Patrice Dragon, OSU College of Business academic advisor, emphasizes getting feedback if students are not finding success. She advised asking if the interviewer is willing to provide feedback if you don't get the position so you can learn how to improve your skills.
"The eager Beaver doesn't rely on just one or two opportunities," Dragon said. "Find several opportunities to interview, get feedback, improve those skills and the practice will eventually pay off."
Creighton recommended students get another perspective on their materials. The Writing Center offers support for students on their resumes, cover letters or other application materials. Talking through your ideas and having someone else look at your materials and ask you questions can be great preparation for interviews and can improve the quality of your application materials, Creighton added.
"A lot of times, if I were to generalize why people aren't finding a job: I think a lot of people hide behind online job boards," Hoskins said. "If you're putting out a hundred applications and you're not hearing anything back, maybe stop applying so much and start talking to people."
All students receive a student newsletter from the center two or three times a term, according to Simmons. She said it contains news on upcoming career fairs and networking events and it often highlights interesting jobs and internships too. Colleges or majors may have their own email lists or newsletter in addition to that.
Dragon said she typically puts students in touch with the COB's own dedicated Career Success Center. Several of the COB programs have student organizations where members receive regular communications about internship and job opportunities related to their major.
"Sometimes applying the textbook knowledge to their work helps students see the connection between what they are learning and what they might do once they begin their career," Dragon said. "Students may come to realize the eventual career may not be what they were seeking, or they become enthusiastic about their decision and return to the classroom fully engaged in learning more."
After participating in an internship or job opportunity, students will often have a different perspective about their education, Dragon said. She added that experiential learning is the best way to put the knowledge gained in the classroom to use. Creighton said internships or jobs offer students a chance to apply what they're learning in their coursework to real-life scenarios and develop and hone skills and ideas in different contexts. This can also provide great content for their application materials and interviews.
Additionally, Employers really want to see that you have experience and have touched something in your field, according to Hoskins. She added that actually practicing the skills you have learned in the real world and taking on hands-on projects are good to put on your resume.
"There's so much going on while people are in school, and it can be easy to put your head down and just stick to classes, but it's a really great idea to get a job or internship in your field before you graduate," Hoskins said.
All of the Career Development Center's tools (Handshake, StandOut), their career guides, career fair information and same day resume appointments can be found at the CDC website or on their Instagram @careersosu.
Was this article helpful?