Seniors on the Street: What would your goodbye love letter to OSU be?
Commencement is arriving at accelerating speeds as Oregon State University's graduating seniors model in their chicest attire in front of the Memorial Union and Weatherford Hall for their senior photos.
We saw this as a great opportunity to linger among the blooming flowers and butt into their photoshoots to ask them how they would like to bid adieu to the school they gave their heart, soul, mind and money to for the past four years.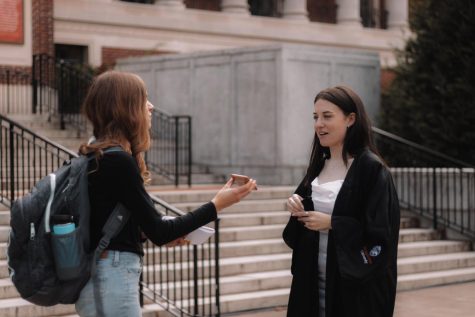 Erika Faith 
"I want to say thank you because I made the best friends I've ever had in college."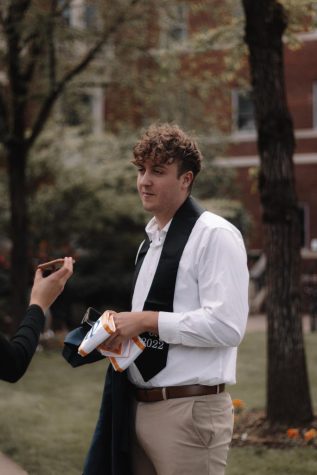 Carson Dover
"My goodbyes would be goodbye to all the good memories I had here, you know, all the relationships, all the people I met along the way, especially like freshman year in the dorms. I met so many friends that ended up becoming lifelong friends now.
My thank you to Oregon State is the past four years has given me so many great friendships and I had so many great teachers like Mr. Hodges my freshman year. Yeah, I guess goodbye to all the memories, all the people I met because you know that's what it's all about."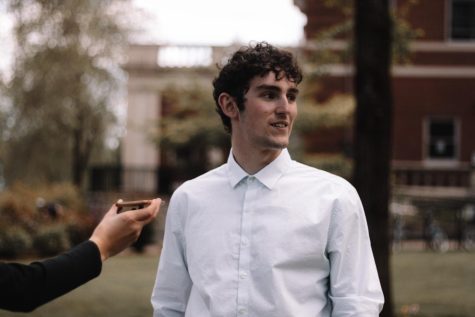 Ethan Phillips 
"Probably like, [OSU] let me figure out what I wanted to do and kinda like helped me become more of myself out of high school because I went to high school with a lot of my buddies. We had like 80 people from my graduating class all come here and all of us kind of growing together, like experiences living on our own and stuff and doing our own thing, it was really cool. And also all the business staff in Austin, they're awesome and they really helped out everyone and I had a great time."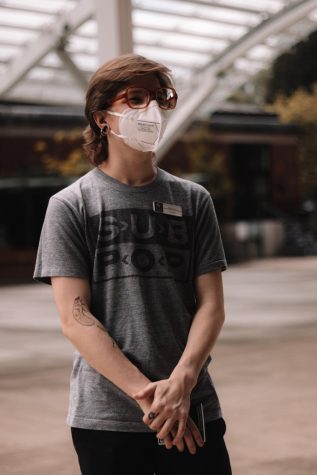 Lee Niemi 
"I probably want to thank my coworkers at the Pride Center and definitely having that experience was how I met most of the people that I know here and developed more of a community here when I started working there, so that's definitely a part of it. School here I guess has been really important to me, as well as the faculty plus all of my classmates and stuff in the art department. It's not the main, you know, part of the school I guess, so I wasn't entirely sure what to expect going into it but I ended up being really glad that I decided to go here instead of a more art-type school because it's so small and all the professors really care about the students, and that ended up being a really cool experience too, so those are kind of the main things that I've appreciated while being here."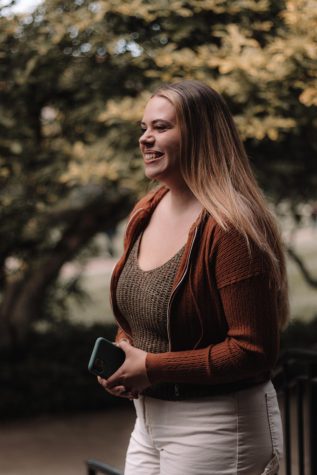 Kaylee Smith 
"I was definitely nervous coming to such a big school from a smaller town and OSU just seemed right. I think it was a great place to find myself, especially through a community. I think the OSU community has been very supportive of not only what I wanted to do, but who I wanted to become. I'm in the College of Business so I think a lot of the instructors and professors there are very accepting and very encouraging, the best hype-men in OSU. And then I'm also part of the sustainability college and I think that's where I really found my purpose and I'm really happy that OSU has so much to offer in terms of educating the next generations on how to take care of the planet and the people on it. So yeah, I guess I would just thank OSU for letting me be a better person and giving me a safe and comfortable place to do it." 
Beaver's Digest also hopped up to our headquarters at Orange Media Network on the fourth floor of the Student Experience Center to see what the OMN graduating seniors had to say.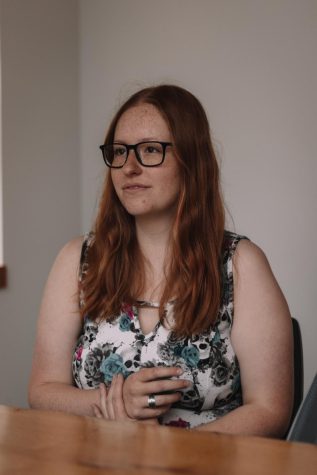 Laurel Brinson
"My love letter to OSU would be just, I love all of the events, the community events and just like the sense of community that comes with hosting a lot of events on campus. I always got a lot out of seeing people come and do things together that you don't really get the chance to see people come together in that way outside of a university experience, and that definitely includes Orange Media Network, in the way that there are so many different opportunities here that you wouldn't get outside of a college experience. And definitely I came into college wanting to try as many things as possible and I feel like I got a lot of opportunities to do that."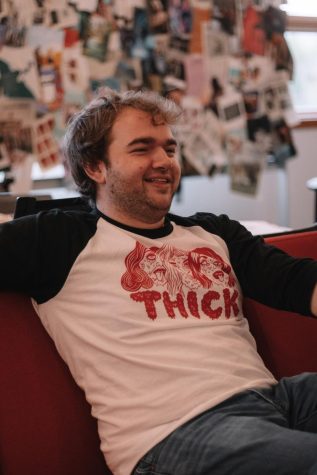 Andrew Foran
"For me, at least, OMN has been kinda like a wild journey where I started here as a volunteer my freshman year doing TV and DJ-ing. This job I have right now I applied for my freshman year and I didn't get it and so I ended up working for TV for two years instead and I became the station manager over there and then I finally my senior year came back to FM and did this and so it's been kind of a wild journey, but what I think I liked most about it here and what I loved being at OMN is sort of that versatility where there's a lot of different things I could do and having that opportunity to get hands-on experience and like actually get out there and do things that I probably wouldn't have done otherwise, I think OMN has been a great place for that."
So I think that's my thing—if there's like an incoming freshman reading this, come to OMN to learn, and to grow, and to meet people and to find yourself. It sounds meditative, but you can find yourself here, even if you don't think you can, and so that's what I kind of love about OMN."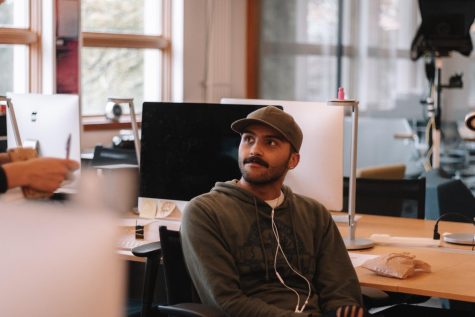 Bobby Harris 
"My goodbye to OSU and OMN, it's a really hard question in terms of narrowing down stuff, honestly I am very thankful for everything I've had happen to me here at OSU, like I've had a ton of different experiences that have led me to my full-time job that I am currently starting. So really, just all the opportunities that OSU has provided to me like I wouldn't have had if I didn't attend here, especially OMN. I was asked to apply here and it was a random opportunity that came to me and I was like 'yeah, sure I can work at Locals Live.' So for OMN, it's just like, thank you for all of the networking and people I've got to introduce myself to because I probably would not have met all these people if it wasn't for me working at OMN and just like going to OSU in general."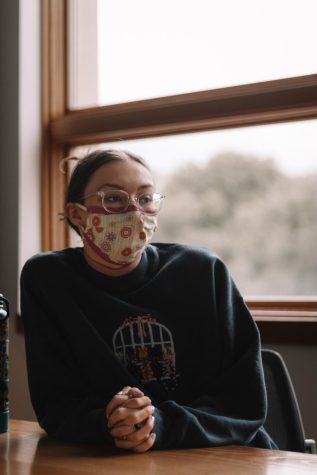 Patience Womack
"This is such a tough question, I think it's really bittersweet that my time at OSU is coming to an end. I've been a student here for three years. I'm a fifth-year student right now, I'm a psych major and I was a transfer student. I think coming to OSU as a transfer student, I felt really out of place my first year because I had so many people around me that had been there from the start of their freshman year and kind of had gotten so involved in groups and all of these groups of friends and I just really didn't know where I fit in, like at all, and it wasn't really until I found OMN that I got more of a sense of community at OSU. I think my time working for The Barometer has really brought so many cool opportunities into my life and really led me to maybe wanting to pursue a career in journalism. Yeah, I think my time at OSU if I wasn't a part of OMN, I feel like it would be totally different.
It's so hard too because I only was a student here for two terms before we shut down for the pandemic, so the majority of my time here at OSU has been during the pandemic and not during normal times I think has really affected things a lot, but I don't think I would have it any other way that led to this school year and how things have gone."
Was this article helpful?