Five local dispensaries in Corvallis
If you've ever taken a stroll through any part of town, you've likely noticed one or two Corvallis storefronts marked with an unmistakable North Texas Green logo. These storefronts — cannabis dispensaries — are visited by those 21 and over and are an ever-present aspect of Corvallis' recreational life for those of age.
GREEN ROOM
Established in 2014, Green Room Dispensary spreads across Corvallis in three separate locations, striving to provide of-age community members with "top quality products at low prices," as said in their mission statement.
This family-run business offers an assortment of recreational products to fit the needs of any marijuana user, regardless of previous experience. Green Room also supports other local businesses, like itself, by using locally sourced materials for all of their products.
In addition to marijuana-infused products, all three stores provide other related items, such as lighters, rolling supplies and glassware, to ensure that no matter how a customer chooses to use their goods, they have everything they need.
MR. NICE GUY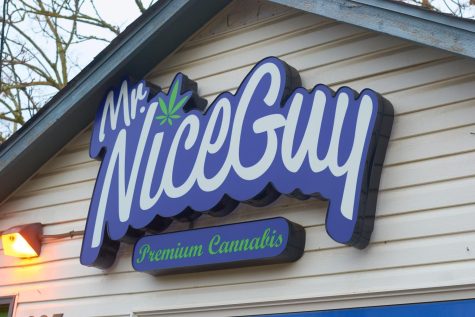 With two locations in Corvallis, on NW Third Street and another on SW 15th Street, Mr. Nice Guy stands as one of the world's largest cannabis operators, according to their website, with 26 licensed retail locations across California and Oregon.
With eight internal values prioritizing ethics, consumer needs and education, Mr. Nice Guy states that they aim to ensure all customers feel confident in their knowledge of the products and comfortable with their overall experience with cannabis, from sale to consumption.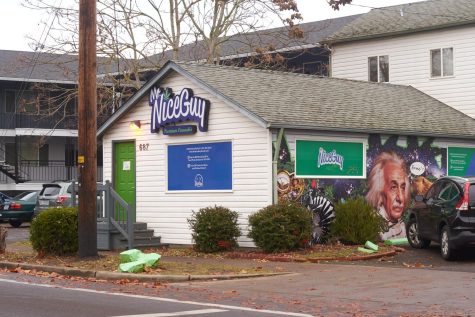 In addition to its business practices, Mr. Nice Guy is also committed to reducing its waste and carbon footprint when processing materials in every region of operation, and providing comprehensive benefits for employees. The company works to hold healthy, ethical practices within their business and with consumers as a high priority.
MARIE JANE'S
Along with the high of consuming cannabis comes the munchies — and Marie Jane's Cannabis Connection takes care of both. Marie Jane's Pot and Pizza is the first of its kind — a cannabis retailer offering quality marijuana products and authentic, housemade pizza for delivery.
As a small business, Marie Jane's focuses on making their customers feel welcome and taken care of. With a wide selection and various combination orders of pot and pizza available for delivery and pick up, customers can enjoy their choice of cannabis products and made-from-scratch pizza in the comfort of their own homes.
HIGH QUALITY
This local business emphasizes the importance of each consumer's personal relationship with marijuana by providing products meant to "enhance the human experience."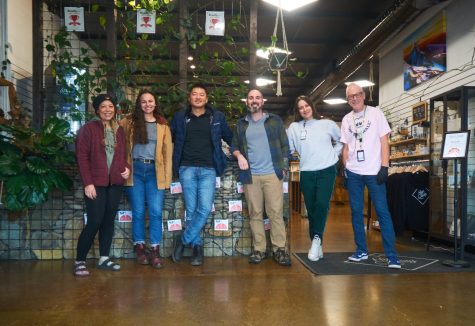 High Quality also conducts business in a way that works with nature rather than against it. They put quality and sustainability first when sharing their products with customers.
Additionally, they are committed to helping charities related to their values. For example, they are currently running a fundraiser for various organizations, such as Heartland Humane Shelter & Care, Friends of Trees, and Last Prisoner Project, by donating 25 cents out of every purchase of reusable products. This way they promote reducing wastefulness in their business while also giving to good causes.
COOKIES DISPENSARY
Located just down the road from American Dream Pizza in downtown Corvallis, Cookies Corvallis Dispensary is hard to miss with its iconic sky-blue storefront and cursive logo.
Cookies has grown into an international business since its founding in 2012 by growth expert Jai and rapper Gilbert Anthony Milam Jr. (aka Berner). The two opened Cookies' first retail store in 2018 in Los Angeles, Calif., upholding their foundational values of authenticity and avant-garde genetics ever since, to give consumers a unique cannabis experience in their stores.
They were the first ever cannabis brand to make AdAge's America's Hottest Brands of 2021 and, additionally, launched Cookies U — an educational initiative that offers free cannabis training to members of marginalized groups and those who have been "negatively impacted by the War on Drugs." Through this program, located in Humboldt, Calif., Cookies U strives for social justice and accessibility in the marijuana industry.
View Comments (1)