What are OSU seniors planning on doing after graduation?
With graduation coming in a few weeks, now is the time when seniors will start thinking about life beyond Oregon State University.
It may be sad to leave the spring flowers spread around campus or the sense of community as students all scream for the Beavers to score a touchdown. However, there are new, exciting adventures that await those who will soon move their tassel to the left. 
Here are some OSU seniors and their plans for after graduation:
Betty Cobian (she/her) new media communications major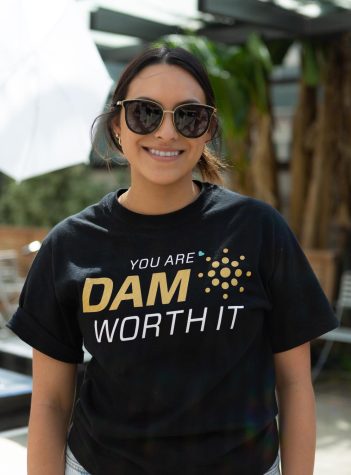 "I plan on hopefully getting a marketing or advertising internship," Cobian said. "If not, I'm also interested in public relations. I'm moving back home to my hometown of Southern California, and I'm going to be finishing off my two semesters left." 
Cobian said she will miss the sense of community here at OSU. 
"I am definitely going to miss how green everything is," she said. "I was not used to that coming from Southern California, and I love how when the sun comes out, everybody is out and it's so much fun."
Grace Backen (she/her) psychology major and minor in sociology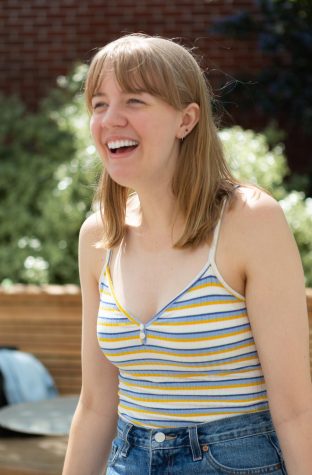 "I'm taking a gap year, and I'm working at the (Children's) Farm Home, (which) is a residential facility in Corvallis for children who have behavioral issues and are basically a harm to themselves or others typically or they have been released from juvie," Backen said. "So I'll be working as a skills trainer and helping them with that. I'm applying to grad school next year as well." 
Backen said she will miss the resources and opportunities offered at OSU, such as free food events and intramural teams. 
"There's just so much to do and it's so easy to access if you know where to look," she said. "It's definitely not like that in the real world, so I'm going to miss that."
Else Lucia Knudsen (she/her) digital communication arts major 
"I'm planning to move back to my parents (house in the Gorge area) and traveling while doing a bit of freelance social media consulting," Knudsen said. "After a good rest, I'm hoping to find a job in marketing." 
Knudsen said she will miss the farmer's markets and all the campus events, like Plaza Palooza. 
Isaiah Steinberg (he/him) digital communication arts major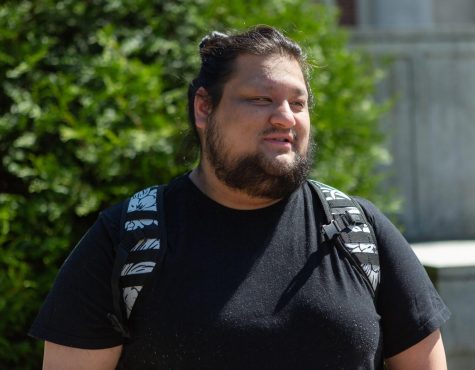 "I kinda have two options (for after graduation); one is I'm getting a coaching job this summer to coach kids in multiple sports, so I'm hoping to get back into that and do lacrosse goalie coaching," Steinberg said. "The other option is to go straight into my actual career, which is doing sound design for film, so finding some way to find connections in Portland or (Los Angeles) doing that."
He explained that the coaching job is located in Vancouver, WA. Steinberg said he will miss OSU's community.
Tia Flores-Carr (she/her) computer science major
"After I graduate, I'm moving to Bellevue (WA) for work and taking a bit of a break before I start in July," Flores-Carr said. "(It's a) full time software engineer position." 
Flores-Carr said she is going to miss her friends, the spring flowers and the feeling of being on campus. 
Daniel Thompson (he/him) graphic design major 
"I'm working for an internship right now (for the company Mana Up), and so far it's been going really great," Thompson said. "I'm fairly certain they're going to give me a job offer so I'm hoping to just get an apartment with my girlfriend, move back to Hawaii, get a cat and work for them." 
Kayla Bird (she/her) psychology and human development and family sciences double-major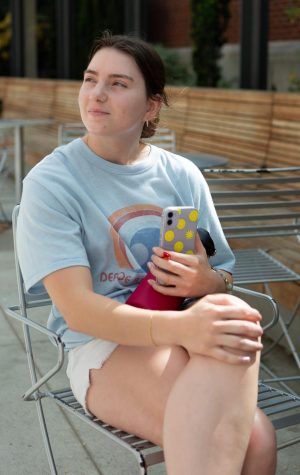 "I'm going to the University of Alabama and getting my Ph.D. in psychology," Bird said.
Kendall Weir (she/her) interior design major 
"I'm planning on staying in Corvallis because the town has really grown on me," Weir said. "I'm hoping to get a post-graduate job in the area. I want to do commercial design but am open to whatever firms here have to offer. I also have a background in business from being in the College of Business, so I'm hoping to get an office job with good benefits!" 
"I'm excited to take a break from school and just spend the summer exploring and taking time to enjoy my home state, Oregon," she said.
Madi Dagen (she/her) undergrad degree in human development and family sciences and graduate certificate in "leading and creating change"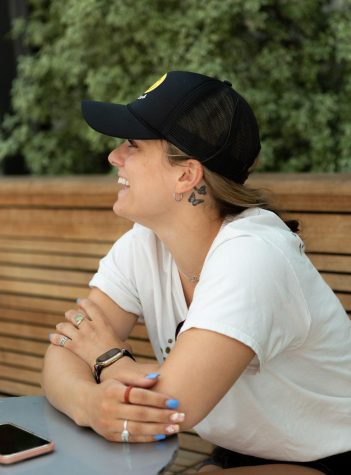 "I'm going to be working some gymnastics camps," Dagen said. "I'm actually hosting them for a company called 'Beam Queen Bootcamp.' (I'm) trying to inspire younger generations and instill confidence in them … there are a couple (camps) in Washington and one in Montana. I'm really excited, I've never been to Montana, but it's a quick trip but maybe if I fall in love with it, I'll move there." 
After working these camps, Dagen is unsure of what she wants to do. She is certain that whatever she does, she wants to help others in some kind of way. 
James Kuss (he/him) biology major
"I will be taking a gap year to work, study for the MCAT and gain some experience in the healthcare field," Kuss said. 
"I'm going to miss the campus and the school events, like the football and basketball games."
Was this article helpful?