Halloween season is slowly but surely creeping up all around us. There are many different ways to celebrate. 
Pumpkins are showing on doorsteps. The mysterious and eerie early morning fog is settling down on the crispy yellow and orange leaves resting on the street. The exciting chatter about what Halloween party to go to and brainstorming potential costume ideas. 
Even watching old spooky and/or horror movies with a Halloween theme to them, maybe a movie we've seen before and we know we enjoy. 
"They're like old friends you visit every holiday," said Paul Turner, owner of Dark Side Theater in Downtown Corvallis. 
Turner described a good Halloween movie as "funny and scary,(but) not too explicit so everyone can enjoy." 
Some Halloween cult classics according to Turner are Halloween, Nasderatu, Poltergeist and Young Frankenstein. 
"Movies are often profoundly connected to memories," said Jon Lewis, a professor at Oregon State University school of writing, film and literature. "The way songs sometimes are— movies can also mark occasions, like a first date or a family tradition." 
Lewis recalled watching the first "Halloween" movie starring Jamie Lee Curtis in 1979 and considers it his favorite movie to watch this time of year. 
Halloween is a "holiday that isn't so serious and we associate with childhood," added Lewis. "It's also an excuse to let loose." 
Beaver's Digest asked students around campus about their favorite movies they like to watch during Halloween. Here is what they shared: 
Devri Ellet, second year Biology major 
Jaws 
"My favorite Halloween movie that I watch almost every year is Jaws," Ellet said. "It started out as a tradition when I was in sixth grade. I got a bunch of my friends together and we watched it," she said. 
For Ellet, the tradition of watching Jaws for Halloween started out because it was the "only (scary) movie that we could watch since we were so young and our parents said no rated R movies." 
Ellet's plans for Halloween this year are "probably to watch Jaws, bake Halloween sugar cookies, and decorate them."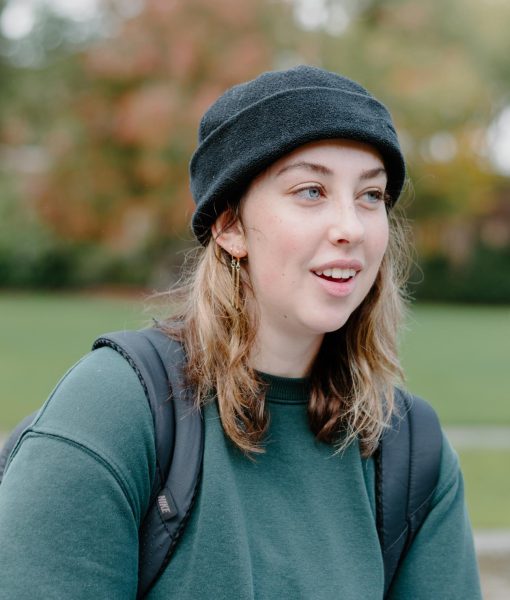 Eliza Ortuno, fourth year political science major
Coraline 
"I really like Corpse Bride and Coraline, (and other) Tim Burton movies," Ortuno said. 
Ortuno first watched Coraline when she was seven and "it freaked me out so bad that I didn't want to watch it again." Upon watching it for the second time she thought, "okay, this is a lot better than (watching it) back then," said Ortuno. 
For Ortuno, Halloween also coincides with her best friend's birthday. 
"So, (on) Halloweekend, we're going to dress up hopefully, go out, have some fun. And then if not, probably just watch movies." 
Ortuno is planning on dressing up as Cosmo and Wanda with her boyfriend and also two different versions of spiderman.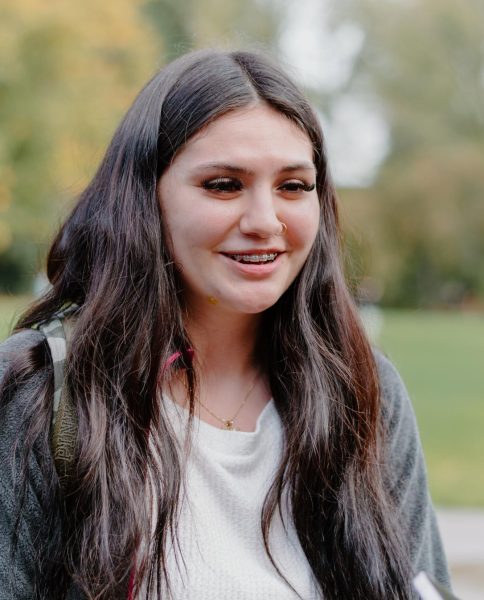 Jack McDonnell, second year business major 
Saw
McDonnell's favorite Halloween movie is Saw. "It's just a classic. It's a thriller. I don't like scary movies but I like thriller movies," McDonnell said. 
McDonell watched Saw for the first time when he was a sophomore in high school but wasn't a big fan. "My friends, like last year, they got me to rewatch it. And it was pretty good. It twists and turns, it's so good," he said. "I've already watched it twice (this year)." 
Along with Halloween, McDonnell will be celebrating his twenty-first birthday.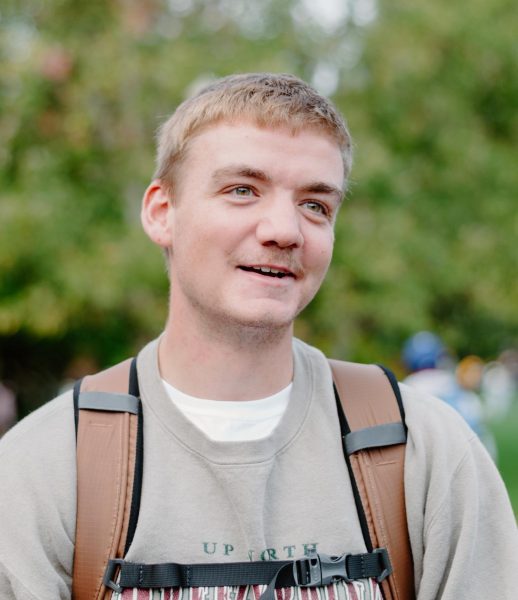 Ricki Diaz, first year business major 
Hocus Pocus
"I love Hocus Pocus," Diaz said. "(For) a really scary movie, I would say the classic It movie." 
"I remember watching (Hocus Pocus) every year with my family," added Diaz. "I love the ending (of the movie) where they, like, die." 
Diaz isn't sure about his Halloween plans this year and hasn't picked out a custom yet.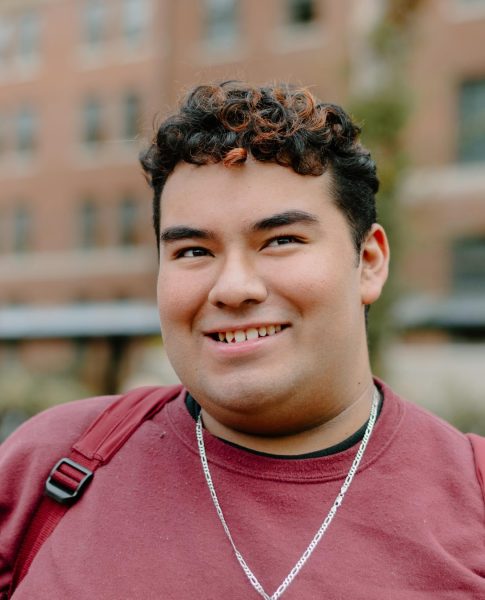 Adam Wiebe, fourth year civil engineering major 
Nightmare Before Christmas
Wiebe's favorite Halloween movie is Nightmare Before Christmas. He watched it when he was very young and he liked it right away. 
"I haven't watched it this year so, I think it's about that time, it is October," Wiebe said. 
"I just watched the new Saw movie," said Wiebe. "It wasn't as good as the classic ones. But very bloody and gory, which is always interesting." 
This year, Weibe is dressing up as a bumblebee and going out to celebrate Halloween.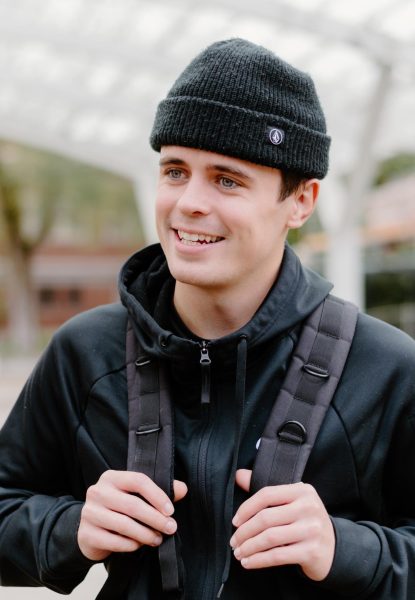 Solana Barrett, second year economic engineering major 
Halloweentown
Barrett's favorite Halloween movie is Halloweentown because "it's cutesy. It happened in Oregon. (I) grew up on it." Barrett was around five when she first watched Halloweentown with her twin sister and the rest of her family. 
"It was our first Halloween movie," said Barrett. "It's not scary for children but it's still a Halloween movie. So it's a nice compromise." 
This year, Barrett is really hoping to give out candy to trick or treaters. "I love seeing little children in their costumes. It's really cute."  
Kayla Reede, second year horticulture major  
Gremlins
For Reede, "Christmas and Halloween oddly go together." Reede's favorite Halloween movie is Gremlins. "I love it so much. And also the sequel that goes with it as well." 
Reede's love of horror movies goes back to a very young age. "My grandma was really into horror movies, and so honestly I've kind of (been) growing up on horror movies." 
Reede will definitely be watching Gremlins in addition to movies like Corpse Bride and Nightmare Before Christmas. 
On Halloween, Reede will spend a quiet and relaxing evening with her dogs and her cat who will be sporting a pumpkin hat.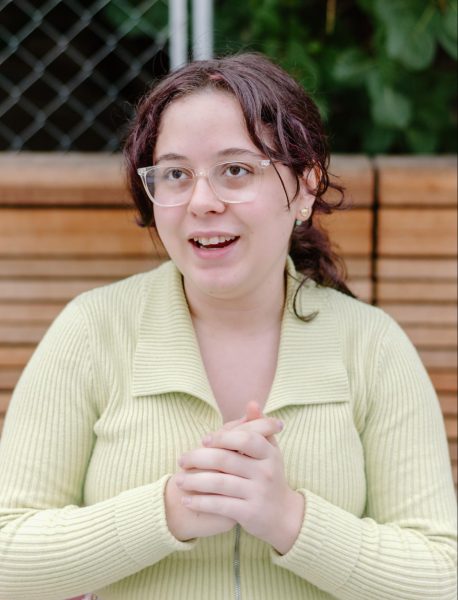 Aiden Brankovic, second year bio-health major
Coraline
"My favorite Halloween movie has to be Coraline," Brankovic said. "It's just like so creepy and weird, but it's still animated and not too gory, but it has my heart racing." 
Watching Coraline for Halloween is a tradition for Brankovic and "whoever I can pull along to (watch) it with me." 
Watching Coraline go through a portal and into another dimension is so exciting, said Brankovic."It's just like a mind trip, in a way."
This year, Brankovic and his friends are dressing up as Care Bears. "I'm the Lucky Bear. I think it's going to be a lot of fun."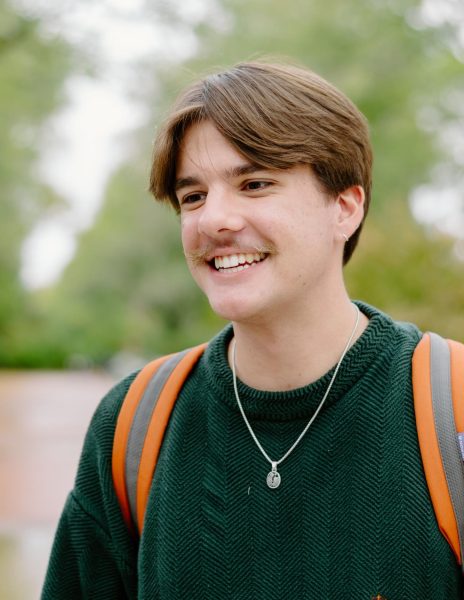 Amity Kleinke, second year physics major
Saw III
Kleinke's favorite franchise is Saw, specifically Saw III, for how "terrible" it is. "God I hate the main character," Kelinke said.
Kelinke has already watched the new Saw film on opening night in the theater. Their plan for Halloween is going to karaoke with friends.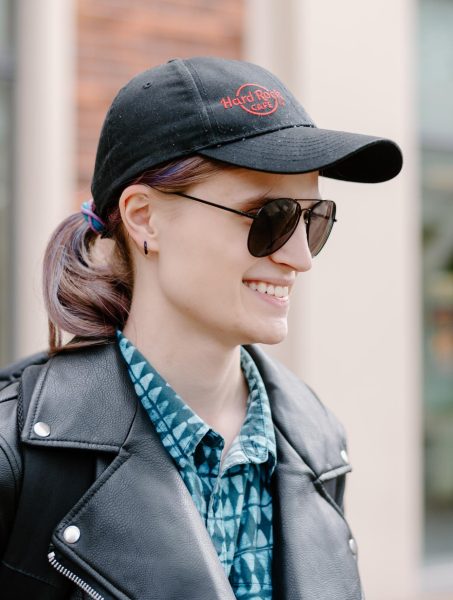 Brayden Edwards, third year computer science major
Harry Potter and the Chamber of Secrets
"I hate spiders," Edwards said, "so watching the massive spider (in Harry Potter and the Chamber of Secrets) makes me happy for some reason." 
Even though he doesn't like rewatching movies, Edwards enjoys scaring himself on Halloween by watching Harry and Ron fight and then escape from giant spiders in the Enchanted Forest.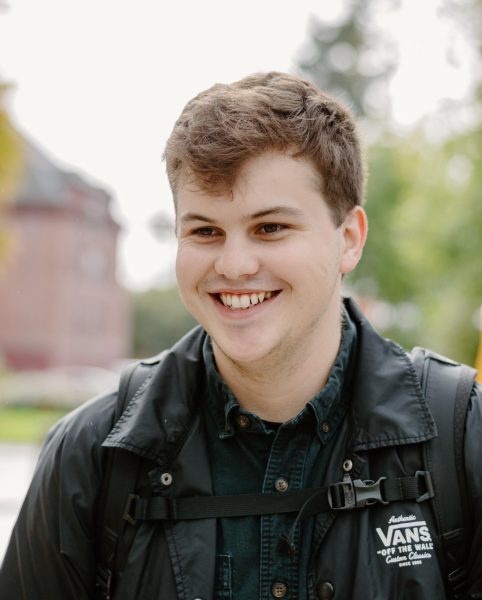 Julia Pavlosek, fourth year microbiology major
Halloweentown
Pavlosek's favorite Halloween movie is "definitely Halloweentown, specifically the University edition because that one is just superior." 
"I remember being a kid and like being really excited about college and wanting to go to a university just like (in the movie). It didn't quite work out. I don't have any magical powers but, I'm here so that's good." 
Pavlosek is planning on dressing up as the "crazy cat lady" and taking lots of pictures with her two cats.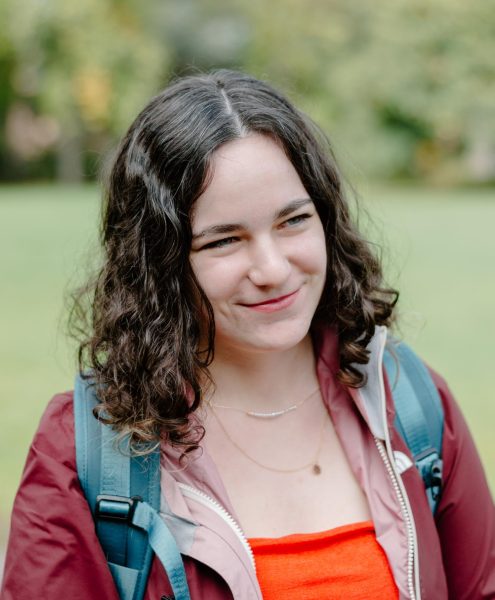 In October, Beaver Movie Streaming is streaming Halloween-themed movies on OSU WiFi.
Was this article helpful?