'Just people in town who are concerned' and want to help
How The Really Really Free Market is working to help the unhoused and impoverished communities in Corvallis
Editor's Note: Johnny has opted to withhold his last name for personal reasons.
In January of 2020,  Johnny, an Oregon State University student at the time, found himself struggling to find shelter.
After being notified that he was being kicked out of the dorms, he was forced to find housing as soon as possible. He was able to find an apartment but was kicked out again shortly after. 
With nowhere else to go, he went to the Human Services Resource Center to be placed in emergency housing through OSU. According to Johnny, the HSRC turned him away, based on an outstanding balance with the university.
Johnny became unhoused for some time.  
"It was probably one of the worst experiences that I have had in the town," Johnny said. "Not just of being homeless, but being homeless in Corvallis, [Ore]. I think Corvallis does not treat homeless people well, and I know that from first-hand experience."
Later, he was able to move to Anaheim, Calif. with his partner. There, he was introduced to the idea of the Really Really Free Market.
The Really Really Free Market is a mutual aid-based support system that provides 100% free clothing, food and hygiene products to whoever may need them. It is open every Friday from noon to 4 p.m. in the Student Experience Center Plaza, and every last Saturday of the month in Pioneer Park. Now, after almost a year of helping their community, RRFM organizers are pushing to open a 24/7 brick-and-mortar location in downtown Corvallis.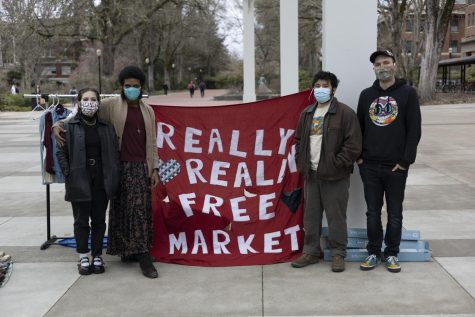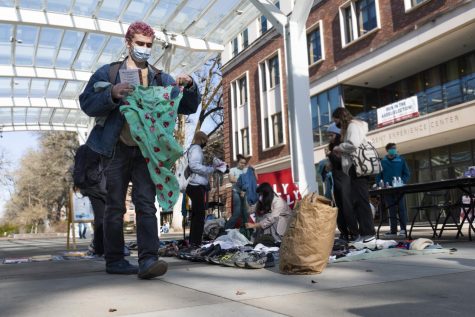 "Really Really Free Market is this premise of non-commodification of clothing and essential items, like food and anything the community needs," said Julian Clarke, an organizer for the Corvallis market. "We are in communication with one in Hong Kong right now—it just shows how widespread this is. There's one in Lexington and one in Eugene, so there are already a couple in Oregon."
The idea of free markets was started in big cities like Los Angeles and New York, with groups of people coming together to help the unhoused communities with anything they could offer. Courtyard-sized spreads of free clothes and other goods would be laid out for anyone who needed it.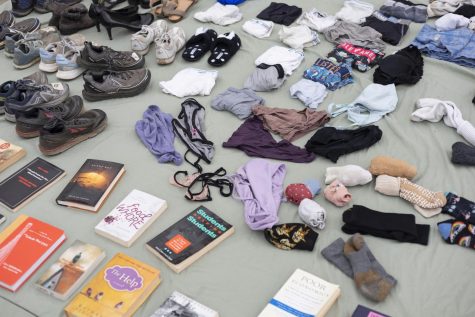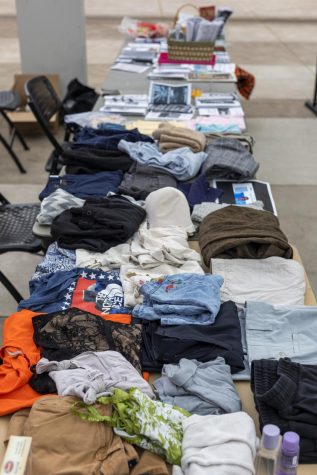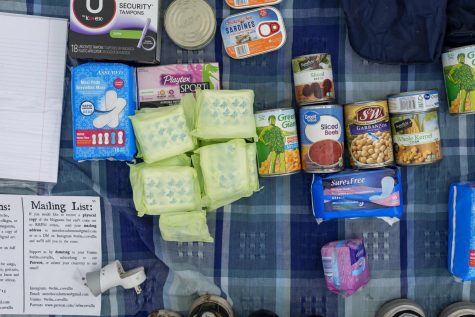 The markets were a huge success and quickly spread across the country wherever they were needed. With nearly 600,000 people experiencing houselessness in America, and countless more who were missed in the surveys, there is clearly a demand for the markets everywhere.
"I was introduced to the Really Really Free Market in Anaheim and we were already making plans to move back to Corvallis, so I thought it would be a great opportunity to help the unhoused folks who were in a very similar position to what I was in because we saw how helpful it was there," Johnny said. 
Last March, after Johnny had returned to Corvallis, he and his friends began opening the Really Really Free Market whenever they could. It was small, and not many people knew about it at first. But, the impact they were having on the unhoused community was recognized, and the market began to grow and grow.
Now, RRFM organizers are working to raise $5,000 to lease a location downtown for the market, so they can serve the people who need them better. The building they want to lease is next to a bus stop, so there will be at least one reliable way to get there. The location will also be open 24/7, so people can come whenever they find themselves in need.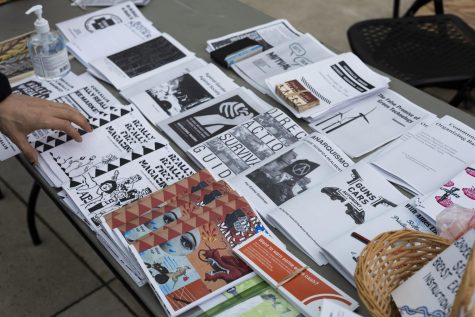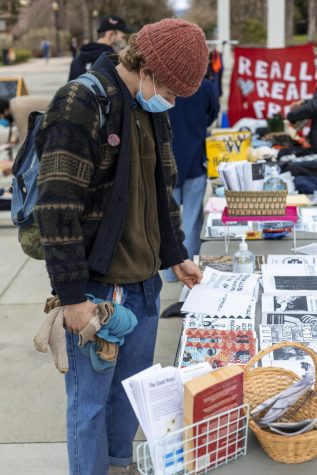 "We're also thinking about accessibility because some people can't come here because they don't have a means of transport," Clarke said. "At least with the bus system, people will be able to stop right in front of the building." 
Recently, they have had to cut down the frequency of the market because of a lack of organizers. Most of the people who come set up and tear down the events are full-time students or are working full-time jobs.
"We're all roughly college-aged and it's hard to mix class and work schedules with this," Clarke said. "We work on a basis of show up if you can, so we don't have schedules or shift periods. That's kind of formal and we don't really like doing that."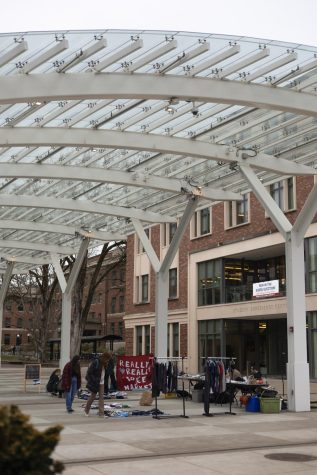 Anyone who wants to help can just show up whenever they are available or DM the Really Really Free Market on Instagram at @rrfm_corvallis. RRFM organizers are always welcoming donations as well. Clothes are always needed, but some unhoused folks have also been asking for can openers, lighters, tents, loofahs, soap and Sharpies. Anything you give will be passed on to a person in need, for free. If you want to help them reach their goal of opening the market in their downtown location, you can find them on Venmo at @rrfm_corvallis.
"A lot of people come up and ask 'What organization or club are you with?' and we always have to say we are not an organization or club," Johnny said. "We are just people in town who are concerned and this is the best way we can help."